Octane Pro 4700 Elliptical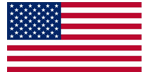 Octane® are the only company in the industry focused solely on designing, delivering and supporting the best elliptical cross trainers in the world. Octane® build premium, innovative low-impact equipment that deliver better workouts and better results. Octane's® track record is proven, with 48 consumer awards, including "Best Elliptical" for the past 6 years. Since 2003, Octane Fitness® has won 48 Best Buy awards from consumer magazines and trade publications. Fueled by a relentless passion to offer the best elliptical machines, Octane Fitness® the only company in the world today dedicated solely to delivering breakthrough, performance cross training.
Octane® ellipticals are also regarded worldwide as the No. 1 premium elliptical machine. Known for the ergonomic design that produces the smoothest, most comfortable and effective workouts, Octane® ellipticals help you stay motivated, achieve your goals faster and feel great. Fuel your life with the top equipment from Octane® Fitness!

The Octane® 4700 features new workouts, like the challenging 30:30 interval program designed by the experts at Athletes' Performance, help maximise motivation and results. Convenience and comfort are optimised with fingertip controls on the moving handlebars, soft grip pedals and a personal fan.

The Octane® 4700 upper-body features don't get any better than the unmatched Converging Path handlebars that mimic natural movement and expand range of motion. Plus, the patented MultiGrip handlebars offer extra comfort, greater variety and more muscle use.

With electronically adjustable stride length from 18"-26," the exercisers can quickly customise for walking, jogging and running paces, and for striding backwards. And Octane's patented SmartStride interactive ergonomics monitor pace and direction and automatically adjust stride length accordingly.

And clubs benefit big-time from self-powered, quiet operation; a compact footprint; an LCD screen mount option and incredible durability.

Features:

Lower Body
SmartStride
Durable track covers
Body-Mapping Ergonomics and QuadLink Drive
Electronically adjustable stride length
GluteKicker
1.8" pedal spacing
Soft Grip pedals
Low step-up height
Space-efficient footprint
Upper Body
ArmBlaster
Ergonomic path of travel and low pivot point
Adjustment buttons on moving handlebars
Stationary handlebars
Max User Weight: 180kg
Enhanced console
QuickStart
X-Mode
ArmBlaster
GluteKicker
Digital contact heart rate sensors
30 resistance levels
Variable stride workouts
Unique 30:30 interval workout
Heart rate-controlled programs
3-speed console fan
Advanced personal training programs
Watts and METs readouts
Fingertip controls on stationary handlebars
Self-powered and space-efficient
LCD and 900 MHz media ready
CSAFE and FitLinxx compatible
10 Years Frame
3 Years Parts
1 Year Labour
Warranties are subject to change depending on installation environment and usage, please contact your regional commercial manager for further information on the correct warranty for your facility.
*Rusting / Misuse / Lack of Maintenance / Normal Wear are not covered by warranty.