Freemotion Gen 2 Range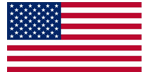 FreeMotion® Fitness was founded in 1999 based on a bold, yet simple observation: One dimensional training doesn't carry over to a three dimensional world, a place where twisting, turning, and moving in all planes is a natural occurrence. This observation resulted in the fitness breakthrough FreeMotion®. When you study the body like we do, innovation is easy. We're constantly looking for ways to increase performance and to help make exercise more productive and efficient. And we're able to do this by designing equipment that lets you train the way you move.
Introducing the new line of FreeMotion® Fitness strength equipment. Generation2 offers a modern, sleek design, sophisticated construction and advanced upgrades so you can train your body the way it was meant to move.
Products:
F600 Chest
F601 Shoulder
F602 Bicep
F603 Tricep
F604 Row
F607 Calf
F608 Hamstring
F609 Quad
F610 Squat
F611 Abdominal
F612 Lift
F614 Step
F620 Lat
F500 Chest / Shoulder
F501 AB / Bicep
F502 Lat Pull / High Row
F503 Quad / Ham
F504 Lift / Step
F505 Deltoid
Swivel Pulleys: Pulley design ensures fluid cable travel provides nearly unlimited range of motion.
Independent Arm Movement: Handles move independently for a wide variety of back exercises and single arm movements. Its easy enough for the beginner, yet offers a progression of exercises so the advance user can get a complete, functional workout.
Arm Position: Wide arm positioning allows complete flexion and extension for a full range of motion.
Cable Travel: Extensive cable travel allows for full exercise flexion.
Weight Stack: Enclosed weight stack limits access to moving parts for user safety.
Industrial Construction: Equipment is built with 11 and 7-gauge steel and is electrostatically powder coated.
Kick Plates: 16-Gauge, stainless steel kick plates protect the machine from wear and tear.
Adjustable Pads: Contoured pads adjust in height and swivel and slide to fit a wide array of users.
Seated Position: Users can sit to perform traditional seated exercises or stand to create added intensity.
10 Years Frame
3 Years Bearings, Guide Rods, Pulleys, Weight Stacks
1 Year Cables
1 Year Labour
120 Days Upholstery & Handles/Accessories
Warranties are subject to change depending on installation environment and usage, please contact your regional commercial manager for further information on the correct warranty for your facility.
*Rusting / Misuse / Lack of Maintenance / Normal Wear are not covered by warranty.