BodySolid SFID 325 Pro Club Line Bench | Elite Fitness NZ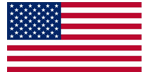 BodySolid® Inc. is a leading manufacturer and distributor of high quality fitness equipment for the home and commercial markets. With over 20 years of experience, Body-Solid offers one of the widest arrays of products in the industry.
Body-Solid's new SFID325 Pro Club-Line Bench is designed to meet any facility's requirements with the quality to hold up in a commercial environment while still being affordable enough to not break the bank. The unit adjusts from decline to flat to several incline positions. The back pad and seat pad adjust individually of each other. The SFID325 Pro Club-Line Bench has a tested weight capacity of over 1000 pounds with its 2"x3", 11-gauge steel. Thick durable upholstery holds up in any setting. Oversized wheels with a front transport handle make the Bodysolid SFID325 Bench very easy to move. The perfect match for dumbbell workouts, smith machines, squat racks and power racks, it really is an essential bench for any facility at amazing value.
Features
2"x3", 11-gauge steel
Independent back pad and seat pad adjustments
1000lb Weight Capacity Tested
Thick, durable padding
Transport wheels for easy movement
Back pad adjusts flat, incline (15, 30, 45, 60 and 80 degrees) and decline (-18 degrees)
Seat pad adjusts flat, 10, and 18 degrees
Height to pad –flat position 18"
Back Pad tapers 9.5" -12" towards seat pad
*Please note: Advertised prices may differ in store to cover local freight*
Features
2"x3", 11-gauge steel
Independent back pad and seat pad adjustments
1000lb Weight Capacity Tested
Thick, durable padding
Transport wheels for easy movement
Back pad adjusts flat, incline (15, 30, 45, 60 and 80 degrees) and decline (-18 degrees)
Seat pad adjusts flat, 10, and 18 degrees
Height to pad –flat position 18"
Back Pad tapers 9.5" -12" towards seat pad
Write Review
---
Awesome bench - really easy to shift around the room Feels really stable - and having the decline option is great Value for $$

Absolutely brilliant bench, very comfortable and very easy to move around the gym, works well with my smith machine as a heap of benches are too long to fit in with the peck deck etc, built to last and withstand a heap of weight, much better quality than the iron power crapy benches around. Thanks Elite fitness