Freemotion Dual Cable Cross | Elite Fitness NZ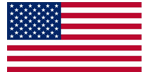 The FreeMotion™ EXT Dual Cable Cross Machine is an extraordinarily versatile and strong strength and cable system that allows the user to preform wider range of movements than any other weight systems in the market.
The FreeMotion™ EXT Dual Cable Cross Machine includes several top knotch design features that allow you to safely and effectively target every part of your body and get the body you have always been looking for.
The less-restrictive swivel pulley design ensures fluid cable travel and provides practically unlimited range of motion. Each independently rotating arm rotates to accommodate virtually any pattern of movement. This FreeMotion™ Cable Cross system permits a diverse range of activity for a more custom and intensive workout. Perform a variety of standing strength exercises to condition different sets of muscles all over the body. And, the weight stacks are cleverly enclosed to limit access to moving parts.
The FreeMotion™ EXT Dual Cable Cross Machine is made from steel tubing for outstanding quality and durability. The unit is also electrostatically powder-coated for added resilience.
*Please note: Advertised prices may differ in store to cover local freight*
Independently Rotating Arms
Each arm rotates vertically in 12 settings and horizontally in 9 settings to accommodate virtually any movement pattern. Arms are counterbalanced for easy positioning.
Swivel Pulleys
Pulley design ensures fluid cable travel and provides nearly unlimited range of motion.
Cable Travel
Extensive cable travel allows for full exercise range of motion. Single arm: 89 inches (218 cm). Two arms: 89 inches (218 cm).
Weight Stacks
Two weight stacks of 210 pounds each are independent, allowing two people to work out at the same time. Innovative 3-to-1 cable ratio provides extensive cable travel and smooth resistance when performing high speed movements.
Industrial Construction
Designed after the commercial FreeMotion Dual Cable Cross, this machine is constructed from 7- and 11-gauge steel tubing and is electrostatically powder-coated.
Ankle Cuff
For lower-body exercises, the included ankle cuff is padded with velcro for comfortable, secure placement.
10 Years Frame
2 Year Parts
1 Year Labour*
ALL WARRANTIES BACK-TO-BASE*
* In relation to any warranty exceeding 1 year, i.e. frame, motor, electronics or parts, the warranty is for the aforementioned only and excludes labour which will be charged separately after any labour warranty has expired
*Any cost associated with the transportation, travel, or freight to or from a customers premises is at the customers cost. This means a customer must return the machine to the point of sale or the closest service centre before any warranty work is undertaken.