BodySolid Pro Club 50lb Add-On Weight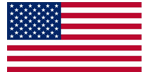 With over 25 years of design and engineering expertise, Body-Solid® has become one of the worlds leading manufacturers
in strength training equipment. Unwilling to compromise on quality and durability, Body-Solid® is "Built for Life".
Takes the standard weight stack to a new level of performance. Fast and simple installation make this a must-have for your plate load system. Includes five 10 lb. plates.
For use with selectorized home gyms only, including G2B, G3S, G4I, G5S, G6B, G8I, G10B, GDCC200, GDCC250
Includes 5x 10lb Plates
Fast & Simple Installation
For Use With Selectorized Home Gyms Only