BodySolid Freeweight Range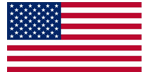 With over 25 years of design and engineering expertise, Body-Solid® has become one of the worlds leading manufacturers
in strength training equipment. Unwilling to compromise on quality and durability, Body-Solid® is "Built for Life".
Body-Solid® Free Weight stations are engineered to accommodate your size, your fitness level, your goals, and your environment. Owning quality equipment encourages a very important aspect in strength training...motivation. Motivation that will drive you to sculpt your body to its ultimate form. You will get rid of unwanted pounds and replace them with lean muscle mass. Fatigue will turn into a distant memory as you increase your endurance with each repetition.
Free Weight Stations:
SFB349G Flat Olympic Bench
SIB359G Incline Olympic Bench (Heavy Commercial)

SFID325 Flat, Incline, Decline Bench (Heavy Commercial)

SDB351G Decline Olympic Bench
SPB368G Should-Press Olympic Bench

GS348QP4 Series 7 Smith Machine Package

GPR370 Multi-Press Rack
GPR378 Power Rack
GFID71 Flat/Incline/Decline Bench
FID46 Flat/Incline/Decline Bench
GFID225 Folding Multi-Bench
GFI21 Flat/Incline Bench
GFB350 Heavy Duty Flat Bench
GST20 Utility Stool
GAB60 Pro-Style Ab Board
GCAB360 Cam Series Ab and Back Machine
GAB350 Semi-Recumbent Synchronised Ab Bench
GAB60 pro Style Ab Board
GVKR60 Vertical Knee Raise/Dip
GVKR82 Vertical Knee Raise/Dip/Pull Up/Chin Machine
FCD Vertical Knee Raise/Dip/Pull-Up Station
GHYP345 45° Hyper Extension
GSRM40 Seated Row Machine

GRCH322 Roman Chair/Back Hyper Extension

GDIP59 Dip Station
GPCB329 Preacher Curl Bench
GCBT380 Biceps and Triceps Machine
GPM65 Pec Machine
GLPH1100 Leg Press/Hack Squat Machine
GSCL360 Leverage Squat/Calf Raise Machine
GSCRR349 Seated Calf Raise Machine
GLCE365 Leg Extension/ Leg Curl Machine
GCEC340 Cam Series Leg Extension / Leg Curl Machine
SMR1000 Pro Club Line Multi Squat Rack
BFPR100 Best Fitness Power Rack
Lifetime Years Frame, welds, weight paltes & guide rods
2 Year Pulleys, Bushing, Bearings & Hardware
1 Year Cables, Upholstery, Grips and all other components
1 Year Labour
Warranties are subject to change depending on installation environment and usage, please contact your regional commercial manager for further information on the correct warranty for your facility.
*Rusting / Misuse / Lack of Maintenance / Normal Wear are not covered by warranty.