Octane XRIDE XR6000 Touch Seated Elliptical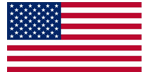 Octane® are the only company in the industry focused solely on designing, delivering and supporting the best elliptical cross trainers in the world. Octane® build premium, innovative low-impact equipment that deliver better workouts and better results. Octane's® track record is proven, with 48 consumer awards, including "Best Elliptical" for the past 6 years. Since 2003, Octane Fitness® has won 48 Best Buy awards from consumer magazines and trade publications. Fueled by a relentless passion to offer the best elliptical machines, Octane Fitness® the only company in the world today dedicated solely to delivering breakthrough, performance cross training.
Octane® ellipticals are also regarded worldwide as the No. 1 premium elliptical machine. Known for the ergonomic design that produces the smoothest, most comfortable and effective workouts, Octane® ellipticals help you stay motivated, achieve your goals faster and feel great. Fuel your life with the top equipment from Octane® Fitness!
Challenge your members to test ride the Octane® xRide xR6000 for a workout to remember. Quite simply, the Octane® xRide xR6000 outperforms any other seated product on your fitness floor. Studies show that exercisers use 343% more glutes and burn 23% more calories on the Octane® xRide xR6000 compared to a recumbent bike.* Meeting the goals of every member, the xRide's tremendous range of resistance levels, innovative workouts and enormous versatility are unmatched.
*Study conducted by St. Cloud State University Human Performance Lab versus a recumbent bike at the same perceived exertion.

The Octane® xRide xR6000 includes many program options and customizable interval programs that let your members make each workout their own. With heart rate-controlled programs, constant output programs (measured in METs or watts), the innovative 30:30 performance program and Octane's unique workout boosters (Muscle Endurance, Chest Press and Leg Press), your users and personal trainers will find everything they need to get a great workout every time.

The xRide xR6000 from Octane® Fitness – the inspired new way to fuel your club!
Features:

Lower Body
Smooth elliptical motion
Leg Press
Convenient step-through design
20 seat height positions and 5 tilt settings
Comfortable, ergonomic seat
PowerStroke technology
Oversize pedals
Active Seat Position
Soft Grip pedals
Upper Body
MultiGrip handlebars
Longer range of motion
Chest Press
Built-in stationary foot pegs
Built-in foot platform

Electronics


15" widescreen, Intel® Atom® processor with touch screen navigation
Enhanced console
QuickStart
Muscle Endurance
Chest Press
Leg Press
Digital contact heart rate sensors
30 resistance levels
Pre-programmed and customizable interval programs
Unique 30:30 interval workout
Heart rate-controlled programs
Advanced personal training programs
Watts and METs readouts
Fingertip controls on stationary handlebars
Self-powered and space-efficient
CSAFE and FitLinxx compatible
Max User Weight: 180kg
15″ widescreen, Intel® Atom® processor with touch screen navigation
Enhanced console
QuickStart
Muscle Endurance
Chest Press
Leg Press
Digital contact heart rate sensors
30 resistance levels
Pre-programmed and customizable interval programs
Unique 30:30 interval workout
Heart rate-controlled programs
Advanced personal training programs
Watts and METs readouts
Fingertip controls on stationary handlebars
Self-powered and space-efficient
CSAFE and FitLinxx compatible