Freemotion R8.3 LED Recumbent Exercycle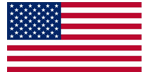 FreeMotion™ Fitness was founded in 1999 based on a bold, yet simple observation: One dimensional training doesn't carry over to a three dimensional world, a place where twisting, turning, and moving in all planes is a natural occurrence. This observation resulted in the fitness breakthrough FreeMotion™. When you study the body like we do, innovation is easy. We're constantly looking for ways to increase performance and to help make exercise more productive and efficient. And we're able to do this by designing equipment that lets you train the way you move.
This smooth, frictionless resistance system allows you to adjust your workout intensity without interrupting your workout. Get steady performance and the consistent momentum of a real bike with the Freemotion E8.3 Recumbent inertia enhanced flywheel. Built to last and made to perform, this flywheel is low maintenance and durable. Take the guesswork out of your workout with these built-in programs. Choose between preset workouts, fitness tests, or heart rate control workouts with the quick touch of a button Track your progress on large, easy-to-read LED displays. You'll stay on top of your workout so you reach your goals fast. Six displays track your speed, time, distance, pulse and calories burned. These articulating pedals keep your feet level, reducing ankle rotation and making your workout more comfortable. Plus you can adjust the fitting to make sure your feet stay securely on the pedals while exercising, letting you focus on working out! One of our quietest drive systems, the belt drive offers a smooth ride and a comfortable workout. For easy, secure seat adjustments, users simply lift the lever and quickly slide the seat to the desired position and it locks in place.
Resistance: 32 Digital Resistance Levels
Resistance System: HUTCHINSON® Belt Drive
Programs: 6 Preset, Fitness Test, HRC, Watt Control, Goal Workouts
Display: LED Matrix Display
Heart Rate: Dual-Grip Heart Rate Monitor with Polar® Wireless Receiver*
Footprint (LW): 78" x 23" x 51"
Max User Weight: 181 kgs