Freemotion EPIC F203 Adjustable Bench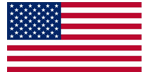 FreeMotion® Fitness was founded in 1999 based on bold, yet simple observations: One dimension training doesn't carry over to a three dimensional world, a place where twisting, turning and moving in all planes is a natural occurrence. This observation resulted in the fitness breakthrough FreeMotion®. Where you study the body like we do, innovation is easy. We're constantly looking for ways to increase performance and help make exercise more productive and efficient. And were able to do this by designing equipment that lets you train the way you move.
The FreeMotion EPIC F203 Adjustable Bench features comfortable and convenient features to make each bench press comfortable, no matter the user. The padded, adjustable backrest can tilt from -5 to 80 degrees and the seat adjusts to a 30-degree incline for a personalized fit. Built-in transport wheels allow for easy movement to your desired fitness area. Six plate holders are positioned near the bar for easy loading and convenient weight storage.
Multiple Seat Positions: Quickly adjust the seat to your desired settings with the pop-pin adjustment. The backrest tilts from -5 to 80 degrees and the seat adjusts to a 30-degree incline for a comfortable fit.
Easy Portability: To increase the postability of this adjustable bench, it was designed with 3-inch transport wheels and an easy-grip handle. Simply lift the bench and roll to your desired fitness area.
Seat: Designed with high quality vinyl and 1.5" foam, this seat is built for comfort and durability. The foam padding adds a level of comfort only commercial equipment can provide while the vinyl is stretched and sewn onto the seat pad for a stronger, more durable seat.
Bolt-Down Holes: For added safety, this flat bench can be bolted to the floor through 3 pre-drilled holes
Industrial Construction: The flat bench is built with heavy-duty 11-gauge steel. Its also electrostatically powder-coated for a commercial, sleek finish
Max User Weight: 158kg
Max Total Weight: 360kg
Product Weight: 40kgs
Dimensions: 148cm L x 71cm W x 131cm H