FreeMotion T10.8 LED Treadmill | Elite Fitness NZ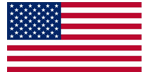 FreeMotion™ Fitness was founded in 1999 based on a bold, yet simple observation: One dimensional training doesn't carry over to a three dimensional world, a place where twisting, turning, and moving in all planes is a natural occurrence. This observation resulted in the fitness breakthrough FreeMotion™. When you study the body like we do, innovation is easy. We're constantly looking for ways to increase performance and to help make exercise more productive and efficient. And we're able to do this by designing equipment that lets you train the way you move.
Workouts shouldn't be complicated and this new line of cardio equipment gets back to basics by improving the popular, easy-to-use features of past models and doing away with the technology that overcomplicated things.
FEATURES:
LED Matrix Display
Track your progress on large, easy-to-read LED displays. Five displays track your speed, incline, time, distance, pulse and calories burned.

In-Handle Controls
With the touch of a button you can customize and control your workout. Start and stop your workout or adjust your speed and incline with one quick touch.

Built-in Wireless Controls
Connect wirelessly to Cardio Theater and Broadcastvision™ Entertainment. Built-in compatibility eliminates the need for other hardware or wires.

Entertainment Charging Station
Keep your mobile devices charged with a USB charging port on the side of the console. Convenient placement keeps your cords out of the way and is close to the integrated tablet shelf.

iPad®/Tablet Shelf*
This built-in shelf keeps your iPad® secure and close so you have access to all of your training tools.

*iPad is a trademark of Apple, Inc., registered in the US and other countries. iPad® not included.



0 – 15 MPH SPEED CONTROL
Customize your training for better results. Quickly change your speed from 0 – 15 MPH for a better workout, warm up and cool down.

0 – 20% Incline Control
Incline controls make it simple to change the incline so you can reduce impact on your joints. You will burn more calories and add variety to your workout.

16 Built-in Workouts
Built-in programmes take the guess-work out of your workouts. Choose between 5 preset workouts, 6 fitness tests, or 5 heart rate control workouts with the touch of a button.

Dual-grip Heart Rate Monitor compatible with Polar® Wireless Chest Strap
Heart rate training will change the way you work out. Two hand-grip heart rate sensors are conveniently built-in to the treadmill's handlebars so you stay in the right training zone for maximum results.

*Wireless chest strap not included
Max User Weight: 181kg (400lbs)
Product Weight: 229kg (504lbs)
Dimensions: (LWH) 224cm x 94cm x 163cm (88" x 37" x 64")
5.0 HP AC Commercial Drive Motor
This high torque, brushless AC speed motor is dynamically spin-balanced and extensively tested for superior performance in vibration and noise—making the Commercial Pro Motor the performance motor of choice.

17-Digit LED Matrix Display - Speed, Time, Incline, Calories Burned, Heart Rate

CrossFlow™ Fan

22" X 60" Quiet Habasit Treadbelt
A vital component of the drive system, this roomy treadmill belt is designed to operate both smoother and quieter than the average treadmill belt.

4" Crowned & Spin Balanced Rollers
Better than the standard roller, these large, precision-machined rollers reduce noise and help the treadmill operate smoothly and quietly.

Reflex™ 2-Sided Deck Cushioning
This treadmill is built to last and features a commercial, double-layered, double-sided deck. Users can stretch out their stride with the 22" x 60" 2-ply, maintenance-free tread belt. Built in isolator cushioning offers incredible joint protection.