E10.6 LED ELLIPTICAL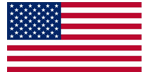 FreeMotion™ Fitness was founded in 1999 based on a bold, yet simple observation: One dimensional training doesn't carry over to a three dimensional world, a place where twisting, turning, and moving in all planes is a natural occurrence. This observation resulted in the fitness breakthrough FreeMotion™. When you study the body like we do, innovation is easy. We're constantly looking for ways to increase performance and to help make exercise more productive and efficient. And we're able to do this by designing equipment that lets you train the way you move.
Experience the power of self-sustaining fitness. With the efficient e 10.6, you burn calories, not your power bill. Since there is no power cord, experience the freedom of being able to position your machine almost anywhere.
FEATURES:
40 Digital Resistance Levels
Digital resistance allows you to adjust your workout resistance with a single touch of the console for higher intensity and increased calorie burn.

20" Stride
Achieve fuller strides with the 20-inch elliptical path stride.

Oversized, Textured Pedals
Stable and comfortable pedals will fit multiple users and provide a secure grip.

6 Workout Apps
Built-in programmes take the guess-work out of your workouts. Choose between preset workouts, fitness tests, or heart rate control workouts with the touch of a button.

EKG Grip Pulse
Monitor your heart rate with these built-in handlebar sensors and ensure you are in the right training zone to reach your goals.

Upper-Body Workout Arms with Comfortable, Soft Grips
To engage the entire body and tone more muscles, elliptical training will bring great results. Get a total-body, low-impact workout with upper-body workout arms.

LED Dot Matrix Display
Track your speed, RPM, distance, calories and heart rate with a vibrant 10x21 LED dot matrix display.

Hybrid Resistance System
Using the machine frequently generates power for the onboard battery system. This eliminates the need for a power cord and offers effective floor plan versatility so you place this trainer almost anywhere.

30 Lb. Effective Inertia Enhanced Flywheel
Get steady performance and the consistent momentum of a real elliptical with the inertia enhanced flywheel. It is built to last and made to perform with low maintenance and durability.

EMS™ SILENT MAGNETIC RESISTANCE
This smooth, frictionless resistance system allows you to adjust your workout intensity without interrupting your workout.

iPad®/Tablet Shelf*
This built-in shelf keeps your iPad® secure and close so you have access to all of your training tools.

*iPad is a trademark of Apple, Inc., registered in the US and other countries. iPad® not included.



Rear-Access Design
This elliptical was built with a rear-access design to maximize floor space and increase user safety. It allows the user to enter or exit the machine in one easy step.

Water Bottle Holder
Max User Weight: 181kg (400lbs)
Product Weight: 140kg (310lbs)
Dimensions: (LWH) 88" x 27" x 60"
40 Digital Resistance Levels with 1-STEP™ Controls
6 Preset, Fitness Test, HRC, Watt Control, Goal Programmes
Dual-Grip Heart Rate Monitor with Polar® Wireless Receiver*

*Wireless chest strap not included

LED Matrix Display
USB Charging Port & Mobile Device Holder
Hybrid Generator Resistance System
Quiet HUTCHISON® J10 Belt Drive System
Rear Mobility Wheels
Non-skid Traction Control Cushion Pedals