Freemotion U10.2 Upright Exercycle | Elite Fitness NZ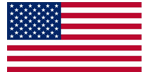 FreeMotion® Fitness was founded in 1999 based on a bold, yet simple observation: One dimensional training doesn't carry over to a three dimensional world, a place where twisting, turning, and moving in all planes is a natural occurrence. This observation resulted in the fitness breakthrough FreeMotion®. When you study the body like we do, innovation is easy. We're constantly looking for ways to increase performance and to help make exercise more productive and efficient. And we're able to do this by designing equipment that lets you train the way you move.

The U10.2 Exercycle offers an effective and enjoyable workout for all abilities. With a low Step Thru design, adjustable seat height and large Self Leveling Pedals you will feel confident to give your workout 100%. With a Commercial Inertia Enhanced Flywheel combined with a 3 Piece Crank the U10.2 is able to produce a smooth steady motion, mimicking a real bike. Built with high quality parts which are designed for high volume use the U10.2 will not let you down. A massive 40 Levels of Digital Resistance caters to all abilities from beginner looking to get fit, through to an athlete training for a marathon. With Built-in workouts and fitness programs you will be able to keep focused to reach your fitness goals!
Features:
Hybrid Generator Resistance System: Change your level of resistance without losing focus
Easy to Read LED Display: Keeping track of your workout progress is easy with the large LCD Display, monitor your RMP, Speed, Distance, Time, Watts, Calories, Workout Level and Heart Rate.
Quick Start / Stop Control: At the touch of a button instantly start or stop your workout
3-Piece Crank System: Enjoy a smoother, more comfortable ride. Separating the spindle from the crank creates a stronger, more durable design and a more realistic biking experience.
Inertia Enhanced Flywheel:

Inertia-enhanced flywheel - helps to provide a smoother, more comfortable workout, designed from high quality parts to withstand commercial use.

Oversized Self-leveling Pedals: Stay focused and comfortable with the self leveling pedals, designed to prevent ankle rotation and to keep your feet level. The adjustable straps secure your feet in place so you can push yourself to achieve your fitness goals.
6 Built-in Workouts plus Fitness Test, HRC, Watt Control and Goal): Stay motivated and focused with a range of different programs built-in programs.
40 Levels of Digital Resistance: Adjust the level of resistance at the touch of a button, this great feature allows you to continuesly push yourself further.
Hand Pulse Grip Sensors (EKG): Instantly view your heart rate using the handlebar sensors. This is a great tool to check that you are in the right training zone for your goal.
Step Thru Deisgn: Getting on and off this machine is a breeze with the low step thru frame.
Water Bottle Holder: Keep hydrated while you workout with the convenient Water Bottle Holder.
Transport Wheels: Built-in Transport wheels make moving the bike easy.
Max User Weight: 180kg
Product Weight: 65kg
Dimensions: 147 x 61 x 137cm

Hybrid Generator Resistance System
Easy to Read LED Display
Quick Start / Stop Control
3-Piece Crank System
Inertia Enhanced Flywheel
Oversized Self-leveling Pedals
6 Built-in Workouts plus Fitness Test, HRC, Watt Control and Goal)
40 Levels of Digital Resistance
Hand Pulse Grip Sensors (EKG)
Step Thru Deisgn
Water Bottle Holder
Transport Wheels