FREEMOTION R10.4 LED RECUMBENT BIKE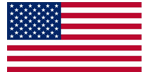 FreeMotion® Fitness was founded in 1999 based on a bold, yet simple observation: One dimensional training doesn't carry over to a three dimensional world, a place where twisting, turning, and moving in all planes is a natural occurrence. This observation resulted in the fitness breakthrough FreeMotion®, When you study the body like we do, innovation is easy. We're constantly looking for ways to increase performance and to help make exercise more productive and efficient. And we're able to do this by designing equipment that lets you train the way you move.
Sleek design and advanced fitness technology make the FreeMotion® R10.4 LED Commercial Recumbent Bike a must for any facility. The hybrid resistance system converts pedal revolutions into electric battery charge, making this cordless bike versatile for all gym floor plans. Enjoy the comfort of the over-sized cushioned seat with support for the lower back. The seat allows for vertical and horizontal adjustments to accomodate a wide range of users. The R10.4 also features a large, vibrant, easy-to-read LED display to track every stage of a workout and will keep you motivated and focused on your fitness goals.
Features:
Hybrid Generator Resistance System
Smooth, frictionless resistance system allows you to adjust your workout intensity without interrupting your workout.

40 Levels of Digital Resistance
Challenge yourself to burn more calories, increase workout intensity or improve muscle tone and adjust the resistance with the touch of a button.

LED Matrix Display
Track your progress and keep your goals in sight on large, vibrant LED displays. Five windows track your RPM, speed, distance, time, watts, calories, level and heart rate.

Quick Select Start and Stop
Start and stop your workout with the simple touch of a button.

Easy-Glide Seat with Lumbar Support
Enjoy a comfortable cycling experience with this oversized, cushioned seat that offers excellent support for your lower back.

Extra Wide Ergonomic Foot Pedals
Keep your feet secure with adjustable straps and experience the comfort of wide pedals that will help you work out for longer.

EKG Dual-Grip Heart Rate Monitor with Polar® Wirless Receiver
Monitor your heart rate with the built-in handlebar sensors to make sure you are in the right training zone for your goals.

Built-in Workouts
With the quick touch of a button, choose from preset workouts, fitness tests or heart rate control workouts.

iPad®/Tablet Shelf
A built-in shelf keeps your tablet secure and in easy reach so you have access to all of your entertainment options and training tools.*

Dual Water Bottle Holders
Stay hydrated with two water bottle holders conveniently positioned behind the seat.

Transport Wheels
Easily move or reposition the bike with built-in wheels.
*iPad is a trademark of Apple, Inc., registered in the US and other countries. iPad® not included.
Max User Weight: 180kg
Footprint (L x W X H): 183cm x 61cm x 147cm
Hybrid Generator Resistance System
40 Digital Resistance Level with 1-Step™ Controls
Built-In Programmes: 6 Preset, Fitness Test, HRC, Watt Control, Goal
Inertial Enhanced Flywheel
LED Matrix Display
Quick Select Start and Stop
Display Feedback: RPM, Speed, Distance, Time, Watts, Calories, Level and Heart Rate
EKG Dual-Grip Heart Rate Monitor with Polar® Wirless Receiver
Easy-Glide Seat with Lumbar Support
Extra Wide Ergonomic Foot Pedals
Dual Water Bottle Holders
Transport Wheels