Octane Q35c Elliptical Crosstrainer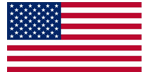 Octane® are the only company in the industry focused solely on designing, delivering and supporting the best elliptical cross trainers in the world. Octane build premium, innovative low-impact equipment that deliver better workouts and better results. Octane's track record is proven, with 48 consumer awards, including "Best Elliptical" for the past 6 years. Since 2003, Octane Fitness has won 48 Best Buy awards from consumer magazines and trade publications. Fueled by a relentless passion to offer the best elliptical machines, Octane Fitness the only company in the world today dedicated solely to delivering breakthrough, performance cross training.
The Octane® Q35CI cross trainer delivers the form, function, and results that fitness users want.
The Octane® Q35CI cross trainer is built around Octane's signature Body-Mapping Ergonomics motion, an extremely comfortable and fluid drive system that flows naturally, both forward and backward without stressing your joints. As a result, even people with knee and ankle trouble can exercise hard. Octane also added several workout boosters. Called GluteKicker, ArmBlaster, and X-Mode, the boosters challenge and motivate you to even greater levels of effort. The GluteKicker booster targets your glutes, hips, and thighs, with intense lower-body intervals to get your legs in tiptop shape. The ArmBlaster booster does the same for your upper body, rigorously toning your pecs, biceps, triceps, back, and more. And for full cross-training, try the X-Mode virtual personal trainer, which includes eight challenging prompts to get your entire body working.
The Octane® Q35CI cross trainer is designed to support your body throughout your workout. The machine's 20.5-inch stride length, for example, is comfortable whether you're striding forward or backward, while the 1.8-inch pedal spacing mimics human biomechanics while minimizing stress on your lower back. The machine also offers a low step-up height, making it effortless to get on and off, a great feature for older users or people recovering from injury.
Workout-wise, the Octane® Q35CI cross trainer offers 10 preset programs, 20 resistance levels, and four customizable "goal" programs. The "goal" programs are great for users who want to design their own routines, such as workouts with distance or calorie burning targets. Or you can just get on the machine and go, with an auto QuickStart function that launches a workout immediately.
Other features include stationary handlebars that take your arms out of play (ideal for building core and leg strength); contact heart rate grips; a DedicatedLogic button that makes it easy to program workouts; built-in transport wheels; and a space-efficient footprint that's significantly shorter than other premium ellipticals or treadmills.
Features:
ArmBlaster: A rigorous workout targeting the upper body for toning and conditioning.
1.8" Pedal Spacing: The industry's most natural pedal spacing ergonomicly mimics the human biomechanics and provides optimal comfort while minimising stress on your lower back.
GluteKicker: Workout booster that challenges you to target your glutes, hips and thighs with intervals of intense lower-body movements.
X-Mode: Octane's virtual personal trainer with 8 challenging workouts to inspire numerous cross training movements to get your entire body working..
*Please note: Advertised prices may differ in store to cover local freight*
Auto QuickStart
X-Mode
DedicatedLogic
MOM Mode
ArmBlaster
GluteKicker
Digital heart rate monitoring
10 preset programs
20 levels of resistance
Pre-programmed and customizable interval programs
Customizable goal programs

15 Years Frame
2 Years Parts
1 Year Labour*
ALL WARRANTIES BACK-TO-BASE*
* In relation to any warranty exceeding 1 year, i.e. frame, motor, electronics or parts, the warranty is for the aforementioned only and excludes labour which will be charged separately after any labour warranty has expired
*Any cost associated with the transportation, travel, or freight to or from a customers premises is at the customers cost. This means a customer must return the machine to the point of sale or the closest service centre before any warranty work is undertaken.