BodySolid GHD Machine | Elite Fitness NZ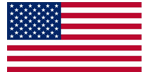 BodySolid® Inc. is a leading manufacturer and distributor of high quality fitness equipment for the home and commercial markets. With over 20 years of experience, Body-Solid offers one of the widest arrays of products in the industry.
Fitness professionals worldwide recognize the Roman Chair & Back Hyperextension for its unsurpassed development of the abdominal, oblique, lower back, glute, and hamstrings. Thick, double-stitched DuraFirm™ pads and oversize 8" foam rollers provide comfort and support. Premium commercial components ensure dependability and reliability even in heavy use, high trac gyms and clubs. Stable and solid, the Body-Solid Glute Ham machine is an essential piece for any workout facility.
Features
Vertical and horizontal adjustments ensure proper fit for any size user
Isolates lower posterior muscles
Works glutes, hamstrings, calves, abs and obliques in one machine
Oversized pads for comfort
Durafirm upholstery for durability
Step for easy access and dismount
Commerical Rated
Dimensions: 51"H x 33"W x 79"L
*Please note: Advertised prices may differ in store to cover local freight*
Vertical and horizontal adjustments ensure proper fit for any size user
Isolates lower posterior muscles
Works glutes, hamstrings, calves, abs and obliques in one machine
Oversized pads for comfort
Durafirm upholstery for durability
Step for easy access and dismount
Commerical Rated
Dimensions: 51"H x 33"W x 79"L