FreeMotion S11.8 Indoor Cycling Bike | Elite Fitness NZ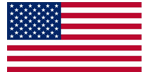 FreeMotion® Fitness was founded in 1999 based on a bold, yet simple observation: One dimensional training doesn't carry over to a three dimensional world, a place where twisting, turning, and moving in all planes is a natural occurrence. This observation resulted in the fitness breakthrough - FreeMotion®. When you study the body like we do, innovation is easy. We're constantly looking for ways to increase performance and to help make exercise more productive and efficient. And we're able to do this by designing equipment that lets you train the way you move.
Advanced features and a refined design encompass the FreeMotion® S11.8 Indoor Cycling Bike. Ergonomically built to fit most riders and created to withstand heavy use, this bike is ideal for every facility. Featuring dual-sided pedals, this cycle accommodates both high performance SPD cleats, as well as traditional fitness shoes to fit the needs of your individual members. As a part of the S Series, this bike features an innovative geometry to accommodate riders from 5' to over 6'9" and provides a neutral fore/aft position that will quickly and easily position 90% of all users comfortably and efficiently. Designed for the most realistic ride possible, the S Series employs both a perimeter-weighted flywheel and a high gear ratio to create a consistent, natural feel. With a higher inertia, each pedal stroke is incredibly smooth. Along with corrosion resistant frames, minimal hardware, frontal flywheel access and quick and easy console battery changes, each bike in the S Series was designed with common parts for more convenient maintenance. Through extensive research and testing, these innovative and sophisticated indoor cycling bikes will forever change the way we train. The FreeMotion® S11.8 Indoor Cycling Bike is compatible with both RPM and Power consoles.
Features:
Steel Frame with Zinc Plating: The S11.8 frame is zinc electroplated before powder coating, creating two layers of protection to resist rust and wear and tear.
Magnetic Resistance: This sophisticated system delivers consistent resistance for every bike. Plus, with no brake pads to maintain, the magnetic resistance system is virtually maintenance free.
2" Fore/Aft Handlebar and Seat Adjustment: Designed for safety and comfort, the fore/aft adjustment allows the user a 2" range with a neutral position that will fit 90% of all users.
Dual-Sided Pedals, SPD and Toe Cage: Compatible with the majority of cycling-appropriate shoes, these dual-sided pedals accommodate both high-performance SPD cleats and traditional fitness shoes.
Perimeter-Weighted Flywheel: With the weight on the outer edge, the S Series flywheel contributes to a high inertia system, which delivers a smoother riding experience.
Open, Step-Through Design: Easier to get on and off, the step-through design is ideal for users of all shapes and sizes.
Comfortable Saddle: Ergonomically designed saddle offers both pressure relief and support for the ultimate in user comfort.
Durable Chain Drive: Low maintenance and extremely durable, the chain delivers a more realistic and efficient ride.
Resistance Knob with Quick-Stop Brake: Conveniently incorporated, the resistance adjustment and quick-stop brake are within easy reach.
*Please Note: Advertised Prices May Differ In-Store to Cover Local Freight*
Max User Weight: 159kg
Steel Frame
Dimensions (LWH) 50" x 20.1" x 39" (127 cm x 51 cm x 99 cm)
Dual-Sided Pedal with SPD
Transport Wheels
2 Integrated Water Bottle Holders
Cast Iron Perimeter Weighted Flywheel
Inertia High Inertia System
Magnetic Eddy Current Resistance
15 Years Frame
5 Years Carbon Drive™ Belt®
1 Year Parts
1 Year Labour
6-Month Wearing Items
Warranties are subject to change depending on installation environment and usage, please contact your regional commercial manager for further information on the correct warranty for your facility.
*Rusting / Misuse / Lack of Maintenance / Normal Wear are not covered by warranty.