WaterRower A1 ASH Home Rowing Machine | Elite Fitness NZ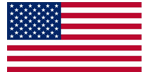 For over 20 years WaterRower® has been combining stylish design, hand crafted workmanship and ethically sourced materials. WaterRower originate from Rhode Island, USA where it still manufactures its high quality rowing machines since the early 1980's.
Patent Flywheel Design
The WaterRower's patented WaterFlywheel has been designed to emulate the exact dynamics as a boat moving through water; the objective of the exercise of rowing.The outcome is an exercise with uncanny similarity to the 'real thing. 'In much the same way as an oarsperson levers the boat through the water with each stroke, the WaterRower user levers the Water around in the tank. An increase in speed will increase this resistance and require an increase in effort/intensity.
WaterRower® have been making commercial rowing machines for years, but now you can use one of these incredible machines from the comfort of your own home. The WaterRower® A1 has been handcrafted from solid Ash which provides you with a machine that is robust enough to cope with loads of up to 125kg. This incredible piece of engineering has been designed in such a way to absorb sound which leads to a much quieter, more relaxing rowing experience and for reasons of ecology, all our woods are harvested from replenishable forests. It has been hand finished using Danish Oil which helps preserve the wood and make it water resistant. Overall this is one of our favourite rowing machines, it not only functions better than you would expect for a product at this price point, it also looks great too. The WaterRower® A1 also comes with a workout monitor, an aluminium monorail with a medium duty seat and is compact enough for easy storage.
The A1 Monitor has been designed as a simpler version of WaterRower's S4 Monitors. It has been designed for easy QuickStart of most functions, simply press the OK/on button and away you row. The A1 Monitor displays intensity in m/s (meters per second), mph (mile per hour), /500m (time per 500 meters), /2km (time per 2 kilometers), watts and Kcalories per hour. It Displays Strokerate, Distance in units of meters, kilometers, miles and total strokes and duration.
*Please note: Advertised prices may differ in store to cover local freight*
A Lifelong Investment - The WaterRower in either wood or metal construction is engineered for life, making it the perfect investment for your health.
Unique Water Flywheel Resistance - Infinitely variable, smooth and natural, te WaterRower's self-regulating resistance is suitable for any user.
Award Winning Design - The WaterRower has won design industry accolades and has been exhibited at London's Museum of Design
Soothingly Silent - The WaterRower is designed to be non-intrusive, distinctly quieter than air resistance rowers, mechanical treadmills, and other cardio equipment.
Minimal Space - The WaterRower has a surprisingly compact footprint and stores conveniently upright when not in use.
Low Maintenance - Unlike chain driven air rowing machines, there is no need to oil chains or clean vents. Each WaterRower comes supported by an extensive factory backed warranty.
No Running Costs - With no external power cord required, you can workout wherever you want.
Ethically Produced - Handcrafted in the USA fromm sustainably managed Appalachian Forest hardwoods.
Performance Monitor - Designed to be simple to operate with a QuickStart function, while offering a feature-rich range of advanced options for users that desire more information.
Write Review
---
After reading lots of reviews, two rowers came up as the best. The WaterRower was one of them. It is very strong built, has a nice wood finish and is easy to use. The water makes a very pleasant sound and overall the rower is very quiet. The whole family uses it.

I saw a Waterrower on the TV series "House of Cards" and was impressed by the stylish looks. I was impressed by the reviews I found on internet but was a little put off by the price. I thought about it for a while but really ended up buying on impuse - selecting the A1 model. It was easy to assemble and very smooth running in use. It exceeded my expectations and I have used it more often than I had anticipated. Suprisingly it is quiet enough to watch TV during use and it is really cool looking. I like the belt and water drive mechanism much better than the chain and fan rowers at the gym. The wooden construction is plenty strong enough to really crank out some RPMs. In hindsight I think I should have gone for the next model up but no regrets. As an aside, there was a minor problem which did not affect operation that Elite was completely fantastic in fixing. Top notch customer service! I have pucrchased two machines from Elite now and i am hugely pleased with both.

Having tried a few different home exercise machines in the past with limited success we managed to agree that a rower was something we would both use! After a bit of research we decided on the WaterRower and we are really pleased that we did. Elite were great to deal with and we are finding the WaterRower to be an excellent machine. A great workout, low impact and quiet. We're actually enjoying exercising!
10 Years Frame
2 Year Parts
1 Year Labour*
ALL WARRANTIES BACK-TO-BASE*
* In relation to any warranty exceeding 1 year, i.e. frame, motor, electronics or parts, the warranty is for the aforementioned only and excludes labour which will be charged separately after any labour warranty has expired
*Any cost associated with the transportation, travel, or freight to or from a customers premises is at the customers cost. This means a customer must return the machine to the point of sale or the closest service centre before any warranty work is undertaken.