BodySolid VKR Knee Raise Station and Dip Station | Elite Fitness NZ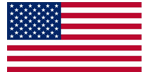 BodySolid® Inc. is a leading manufacturer and distributor of high quality fitness equipment for the home and commercial markets. With over 20 years of experience, Body-Solid offers one of the widest arrays of products in the industry.
By doing pull-ups chin-ups and dips on the BodySolid VKR Knee Raise and Dip Station you can effectively and efficiently build muscles in your arms, shoulders and back. Add vertical knees raises, and you'll soon see an increase in definition of your lower abdominal muscles. Best of all, the benefits of these exercises can be enjoyed by fitness enthusiasts of all skill and strength levels.
Features:
Lat Pull-Up (wide grip) / Chin-Up (close grip) Station features easy step-up entry
Easy access Dip Station features oversized diameter grips for ultimate comfort
Ultra-thick DuraFirm™ back, arm and knee pads.
11 gauge steel frame with 1 5/8" x 3" oval tubing
2"x 2" all-4-side welded high tensile strength steel mainframe construction
Ideal for home and commercial use
*Please note: Advertised prices may differ in store to cover local freight*
Features:
10° reverse pitch increases abdominal range-of-motion and securely locks you into position
Lat Pull-Up / Chin-Up Station features easy step-up entry
Easy access Dip Station features oversized diameter grips for ultimate comfort
Push-Up Station is cushioned and mounted a full 12" off the floor for the deepest pec building push-ups possible
Ultra-thick DuraFirm™ back pad features extra lumbar support
Heavy-gauge 2"x 2" all-4-side welded high tensile strength steel mainframe construction
Ideal for home and commercial use
82"H x 57"L x 43"W
Technical Specifications:
Distance between dip handles 20"
Distance to top of dip handles 53.5"
Distance between arm pads 17.5"
Distance to top of arm pads 55.5"
42" lat bar with close grip handles
Two step up platforms