BodySolid Semi-Recumbent Dual Ab Bench | Elite Fitness NZ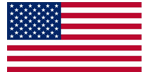 BodySolid® Inc. is a leading manufacturer and distributor of high quality fitness equipment for the home and commercial markets. With over 20 years of experience, Body-Solid offers one of the widest arrays of products in the industry.
Perform the most effective crunches possible no matter what your level of fitness! The new Body-Solid® Semi Recumbent Synchronized Dual Ab Crunch Bench works your abs to perfection by allowing you to increase or decrease resistance with weight plates. Having trouble finishing a set of crunches using your own weight as resistance? Simply add weight to the plate holder to the rear of the machine for assistance.
Crunches are as comfortable as they are effective with extra thick and durable Durafirm™ seat pads. The days of dreading crunches and sit –ups on a cold , hard , unforgiving floor are over. Make ab work more effective, comfortable and exciting with the new Crunch Bench by Body-Solid®.
Features:
Unique design provides easy entry and exit
Incredibly effective in isolating the entire abdominal region
Adjustable seat pad, roller bar (4 range of motion adjustments) and foothold to fit all users
Provides maximum user comfort by positioning and stabilizing the lower back
To increase resistance- add weights to the plate holder near feet.
Olympic plate holders only
Dimensions: 65"L (162.5cm) x 27" W (67.5 cm) x 43"H (107.5cm)
*Please note: Advertised prices may differ in store to cover local freight*
Features:
Unique design provides easy entry and exit
Incredibly effective in isolating the entire abdominal region
Adjustable seat pad, roller bar (4 range of motion adjustments) and foothold to fit all users
Provides maximum user comfort by positioning and stabilizing the lower back
To increase resistance- add weights to the plate holder near feet.
Olympic plate holders only
Dimensions: 65"L (162.5cm) x 27" W (67.5 cm) x 43"H (107.5cm)