BodySolid Pro Style Ab Board | Elite Fitness NZ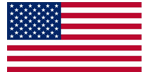 BodySolid® Inc. is a leading manufacturer and distributor of high quality fitness equipment for the home and commercial markets. With over 20 years of experience, Body-Solid offers one of the widest arrays of products in the industry.
Do sit-ups and crunches more effectively, and safely get a more slender figure, smaller waistline, and better abdominal muscle tone in just minutes a day with the BodySolid Pro Style Ab Board. Strengthen, sculpt, reduce stress, and increase energy levels with the BodySolid Ab Board.
The BodySolid Pro Style Ab Board is balanced on a sturdy, telescopic 2 x 2-inch steel support beam with 12 easy-to-adjust positions let you alter your board's resistance and difficulty level, allowing for customized sit-ups and crunches.The BodySolid Pro Style Ab Board features DuraFirm double-stitched pad with extra width and extra strength for the ultimate in comfort and durability Extra-large, 8-inch rollers hold your knees firmly in place as you exercise Easy to mount and dismount Isolates the body's entire abdominal core for specialized, fast results Appropriate for both home and commercial use Lightweight and can be easily moved.
*Please Note: Advertised Prices May Differ In-Store to Cover Local Freight*
Assembled Dimensions: 52"H x 54"L x 24"W
12 adjustment levels.
Extra-wide DuraFirm™ back pad.
Incredibly effective in isolating the entire abdominal region.
Exceptional upper back and head support maintain proper body alignment.
Unique design provides easy entry and exit.
Oversize 8" Foam Rollers for comfort and stability.