BodySolid Lat Pull Down Attachment for GPR378 | Elite Fitness NZ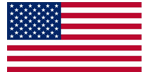 BodySolid® Inc. is a leading manufacturer and distributor of high quality fitness equipment for the home and commercial markets. With over 20 years of experience, Body-Solid offers one of the widest arrays of products in the industry.
Transform your Body-Solid® Power Rack into a multi-workout machine. The Body-Solid® Power Rack Lat Attachment will help you build a wider, stronger Back and/or stronger and bigger Biceps and Triceps. Features nylon coated, aircraft quality (2200 Lb. test) cables. The Plate-Load carriage on this Lat Attachment features 1" diameter weight posts that will accommodate Standard or Olympic Weight Plates. Includes Lat Bar and Low Row Bar. 84"H when attached.
Features:
Includes Lat Bar and Straight Bar
1" Weight Posts for adding weight
200 lb. weight stack
For use with GPR378 Pro Power Rack only
*Please note: Advertised prices may differ in store to cover local freight*
Includes Lat Bar and Straight Bar
1" Weight Posts for adding weight
200 lb. weight stack
For use with GPR378 Pro Power Rack only