Proform Ab Glider | Elite Fitness NZ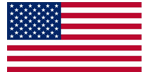 ProForm is primarily known for innovating treadmill design with the renowned fold-away SpaceSaver. Today, the company continues to make advances in cushioning, electronics, durability, and reliability. In recent years, ProForm has introduced a complete line of exercise bikes, elliptical machines, weight benches, and more, all geared to provide the most effective workout available.
You can now get slimmer, flatter abs by training just a few minutes each day with the Proform Ab Glider abdominal trainer.
The ProForm Ab Glider maximizes your core training exercise by combining two motions, the circular burn and the arc crunch, for a fast, fun workout for your entire abdomen. The ProForm Ab Glider allows the user to move front to back, side to side or both at once thereby exercising the abs efficiently to get the perfect shape and structure. Engage more muscle to drive a better cardiovascular workout. You'll build up to 44 percent more muscle and burn two times the calories per minute by using this ProForm exercise equipment as compared to others.
The abdominal workout equipment features a digital workout counter that tracks your reps and time and also includes the Amazing Abs Eating Guide with daily meal plans, weekly grocery lists and 48 healthy, delicious recipes.
*Please Note: Advertised Prices May Differ In-Store to Cover Local Freight*
Dimensions (lwh): 64cm x 64cm x 102cm
Build 44% more muscle and burn 2x the calories per minute compared to other ab equipment
Solid steel construction Ab machine
Supports: up to 300 lbs
Specialized movements target abs and obliques
Non-slip design for a smooth, friction-free workout
Easy-to-read LCD tracks progress by counting reps and time
Workout DVDs include: 3-Minute Results Workout and Amazing Abs Workout with Elisabeth Hasselbeck
Range of motion: front to back, side to side or both at once
8 weeks of daily meal plans and weekly grocery lists
48 delicious recipes
1.5" foam cushioned seat