Marcy Crunch Board + 40lb Vinyl Dumbbell Set | Elite Fitness NZ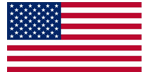 The compact Marcy SB410 Crunch Board is a great choice for weight workouts or doing crunches in tight spaces. It offers a seat pad that adjusts to flat and decline positions and oversized foam roller pads.
Other features include a comfortable 2-inch upholstery large front and rear non-skid rubber stabilizers and a durable 2-inch rectangular tube steel frame with a powder-coated finish and extra-comfy foam that's a full two inches thick. Base frame supports can double as a dumbbell rack.
This unit also includes a set of 14-inch dumbbells complete with weight and spring clip collars.
*Please note: Advertised prices may differ in store to cover local freight*
Features:
Combination crunch board/dumbbell set for working chest, abs, and more
Seat pad adjusts to flat and decline positions for dumbbell work or crunches
40-pound dumbbell set
Racetrack-style steel tube frame; large front and rear stabilizers
2-inch Turbo upholstery with contoured, oversized foam roller pads
Durable powder coated steel frame