Weider X-Factor Plus VKR Gym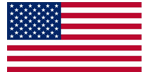 The Weider X Factor Plus home gym can work out every muscle in your body from your core out all with the one simple system. Using the two high and two lower pulleys you will receive an explosive, total-body work out provided by the unique design.
With the multiple workouts available you will be able to strengthen and tone your arms, shoulders and chest with a few simple adjustments. Being a free standing unit all you need is a corner to put it in and you are set for your fitness needs without having to take up a whole room with a bench or home gym. Through maintaining a regular regime the X Factor is an easy way to you gaining a stronger, leaner and more powerful body.
With 210 lb of dynamic resistance, every move increases your resistance through an exponential stretch. You'll activate more muscle and see more results in less time. The X-Factor Plus also includes a multi-grip pull-up bar so you can attack your lats, biceps and forearms for incredible power and strength.
Features:
Fold Away Vertical Knee Raise (VKR) Station
Build rock hard abs with the VKR. Each move engages your core, building more muscle and increasing overall definition. Plus, it features padded arm supports for comfort and the entire station folds away when not in use!

Fold-Away Dip Station
Strengthen your arms and core with this dip station. You'll isolate your triceps, chest and shoulders for a stronger, more powerful upper body!

2 High & 2 Low Pulleys
Intensify your strength training with dynamic upper- and lower-body workouts. Tone your glutes, target your lats and improve overall strength. These pulleys allow for full range of motion so you get amazing results.

Multi-Grip Pull-Up Bar
Attack your lats, biceps and forearms for incredible power and strength. This pull-up bar is the perfect station to add definition to your upper body.

210 lbs. of Dynamic Resistance
See more results in less time. With progressive resistance, every move increases in intensity with an exponential stretch. You'll activate more muscle to maximize your workout.

2 Bent Arc Uprights
The ergonomic design allows for more natural movement and greater support.

Workout Accessories
The Weider® X-Factor + includes 2 handles that attach to the pulleys for more workout control and 1 ankle strap to help you develop lean leg muscle.

Exercise Chart
Maximize your results with the included step-by-step exercise chart. Created by a Certified Personal Trainer, this chart delivers the expertise you need to get the body you want!
*Please note: Advertised prices may differ in store to cover local freight*
Features exercises for lats, biceps, forearms, chest, abs, glutes and leg muscles
Durable tubing construction
Multi-grip pull-up bar works upper body
Fold-away dip station strengthens arms and core
Fold-away vertical knee raise (VKR) station builds strong abs
2 high pulleys work lats and back muscles
2 low pulleys tone glutes and leg muscles
210 lbs dynamic resistance
2 handles attach to pulleys for more control
1 ankle strap
2 bent arc uprights
Includes exercise chart