Bowflex 2 SE Home Gym | Elite Fitness NZ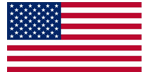 FINANCE:
Purchase a Boxflex Xtreme 2 SE Home Gym for $15.00 per week. Terms include a 12 month interest free period with a deposit payment of $459 - finance option is based on a 36 month contract.

Alternatively, we are able to tailor make a payment plan to suit you.
For more information on our finance options click here or contact your nearest Elite Fitness store.
The Bowflex Extreme® 2 SE is the number 1 selling bowflex for a reason. With no cable changes needed between exercises the Extreme 2 SE is easy and fun to use. Complete with explanations and a DVD on how to use the machine, Bowflex makes it possible for anyone to achieve the scuplted and toned body they've always wanted. The Bowflex Extreme 2 SE allows you to perform over 70 exercises and comes complete with a Lat Tower that adjusts to two positions, leg extension for developing strong, muscular legs, an abdominal crunch shoulder harness to help you build strong, defined abs, and a 4-position lower pulley/squat station that helps in building your glutes, hamstrings, and quads. Other features include 210 pounds of Power Rod resistance, a no-change cable pulley system, an ergonomic adjustable seat with polyurethane cushion, and 5-way hand grip/ankle cuffs.
The Bowflex® Xtreme 2 SE home gym stacks a massive 210lb of PowerRod™ units, which feel just as good if not better than free weights. If the standard 210 lbs of Power Rod® Resistance doesn't challenge you enough, step it up a notch and upgrade to 310 lbs or 410 lbs! You can hook one, two, three, four or all of your Power Rod units to the cable pulley system and go from as little as 5 pounds all the way up to 210 pounds of resistance (can be upgraded to 410 pounds). They're precisely manufactured from a high-tech composite material under the highest quality control measures, then sheathed and tested 4 separate times to ensure quality and durability. The Power Rod units are so strong, you can flex them repeatedly but you won't be able to wear them out.
Enjoy gym-like workouts at home with the Bowflex® Xtreme 2 SE home gym!
Features:
210 lbs of Power Rod® Resistance Standard
Bowflex® Power Rod® units give you resistance, or weight, that feels as good as or better than free weights but without the inertia or risk of joint pain usually associated with free weights. The Bowflex Xtreme® 2 SE comes standard with 210 lbs / 95 kg and is upgradeable up to 310 lbs / 140 kg or 410 lbs / 186 kg!
Revolutionary No-Change Cable Pulley System
Lets you move from squats to lats to leg workouts without ever changing cables. That means you'll save time and keep your heart rate up as you progress through your workout.
Lat Tower with Angled Lat Bar
Build back and shoulder muscles quickly with this integrated tower.
4-Position Lower Pulley/Squat Station
Use this station to do squats and build your glutes, hamstrings and quads.
Leg Extension
Use for exercises to develop strong, muscular legs.
Abdominal Crunch Shoulder Harness
All new ab harness and ab pulley bar help you build strong, defined abs.
Ergonomic Adjustable Seat with Polyurethane Cushion
New design provides added back support for leg exercises and knee support for lat exercises.
Compact Size for Smaller Workout Space
Gym-style vertical workout position. Reinforced "X"-shaped base for maximum stability.
5-Way Hand-Grip/Ankle Cuffs
Our unique handgrip is designed to add flexibility and performance to any workout. Functions include a Regular Grip, Non-Grip Cuff, Ankle Cuff, Foot Cuff and a Shoulder Cuff.
Multiple Cable/Pulley Positions
Designed to change your angle of resistance - increases the effectiveness of many exercises.
Owner's Manual/Fitness Guide
Complete with detailed instructions for each exercise.
** FREE ACCESSORY PACKAGE WORTH OVER $1000! **
With every Bowflex Home Gym sold, receive FREE gifts including:
Preacher Curl RRP $449
Ab Crunch Station RRP $449
The Bowflex Body Plan Book RRP $59.95
Bowflex Body Building Series Workout DVDs RRP $103
*Please note: Advertised prices may differ in store to cover local freight*
Americas Number 1 Selling Home Gym
Bowflex® PowerRod™ technology
70+ exercises
Weight resistance: 210 pounds (can be upgraded to 410 pounds)
Leg attachment: Included
Lat tower attachment: Included
Aerobic rowing: No
Squat station: Included
Preacher curl attachment: No
Ab crunch accessory: Shoulder harness only
Adjustable main pulley system: Included (4-position adjustable pulleys)
No-change cable pulley system: Included
Dimensions: 83 x 58 x 49 inches (HxLxW)
Workout area: 8' x 6' 5"
Maximum user weight: 300 pounds
Write Review
---
I have seen those Bowflex infomercials for years now and I believed there was no way it can be as easy as they say it was. I couldn't be more wrong. I've owned the Bowflex for 1 month now and cannot believe how easy, fun it is. Best buy ever.
Lifetime Rod
7 Years Frame
2 Year Parts
1 Year Labour*
ALL WARRANTIES BACK-TO-BASE*
* In relation to any warranty exceeding 1 year, i.e. frame, motor, electronics or parts, the warranty is for the aforementioned only and excludes labour which will be charged separately after any labour warranty has expired
*Any cost associated with the transportation, travel, or freight to or from a customers premises is at the customers cost. This means a customer must return the machine to the point of sale or the closest service centre before any warranty work is undertaken.