Marcy 100lb Vinyl Barbell Weight Set | Elite Fitness NZ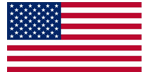 Marcy® has been manufacturing fitness equipment since 1946 The Marcy® brand is a well Established worldwide trusted brand name.
Create a lean strong body and burn unwanted body fat with the Marcy® 100lb Barbell Set. Perform full body workouts using the barbell to target every muscle. Do your arm, back, chest, and leg exercises with this complete weight gym set. Train and strengthen your body to be a fat burning fernice.
The Marcy® Barbell Set is a perfect way to tone your body in the comfort of your home gym. Both beginners and experienced lifters can use this.


*Please note: Advertised prices may differ in store to cover local freight*
Scratch Resistant Finish

Easy Grip Heavy Duty Barbell

100lb High quality durable vinyl plates

Easy slide on and off barbell

Great for functional full body workouts

Create your very own pump class at home

Includes barbell safety collars