Proform 620 ZLT Treadmill - Ex Demo | Elite Fitness NZ
Ex Floor Model / Demo Machine looking for a new home
Used Ex Floor Model sold as is in good working order. Item may have visible marks and cosmetic scratches
Product is available for VIEWING & PICKUP at the following stores:
To ORDER: Please call 0800 243 834 or email info@elitefitness.co.nz
(Please note ordering the product through the website may not be accepted)
NB: Image is for reference only and not of exact product. Viewing is recommended. Item is fully assembled therefore pickup is preferred.
Product Description
Proform® is America's no.1 selling fitness brand name with over 50 US Patents and a history of over 20 years. Proform® Fitness is pushing the designs and functionality to the limit.
The Proform® Performance 620 ZLT Treadmill has a range of features that will make your workouts both challenging, help improve your cardiovascular fitness and burn calories in an effective way. The ProForm® Performance 620 is a focused workout tool for training at home. A fantastic core specification gives you a treadmill capable of 16km/h with 10% incline on a 46 x 127 cm running area which will accommodate all training styles, whether you are looking to lose weight or training for a 10k race.
The console of the ProForm Performance® 620 ZLT treadmill features a 6" backlit LCD screen that provides feedback on key workout statistics including speed, time, incline, distance, calories and heart rate. It also provides a choice of 12 pre-programmed workouts divided into 6 weight loss and 6 performance programmes.
Other features of the ProForm Performance® 650 ZLT include a SpaceSaver design with a drop shock and a self-locking latch that makes folding and unfolding of the treadmill much easier and more comfortable than ever before. Wheels for easy transportation, TreadSoft cushioning that reduces impact on the joints by up to 15% compared to road running, measure your heart rate with the EKG™ pulse grips and listen to your favourite music while exercising thanks to the iPod/MP3 compatibility and the Intermix Acoustics 2.0 system. Get the ultimate workout machine today and get in the best shape of your life, quickly!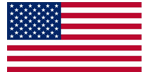 Max User Weight: 136kg
Features:
iFit®: Get weight-loss results fast with iFit® Workout Card Technology! Designed by a Certified Personal Trainer, each card* plugs directly into the bike's console, automatically adjusting your resistance while the voice of a personal trainer takes you through each workout. With iFit® Workout Card Technology, you'll get real results fast. *iFit® Workout Cards sold separately.
Heart Rate Monitoring: Dual grip EKG™ hand grip pulse sensors help you stay in your target heart rate zone for maximum results.
Compatible Music Port for iPod®: Rock your workout to your favourite music! Simply plug your iPod** into the Intermix Acoustics Sound System and listen to incredible sound through two speakers. You'll stay motivated to lose weight! **iPod is a trademark of Apple, Inc., registered in the US and other countries. iPod® not included.
TreadSoft™ Cushioning: Step up your joint protection with TreadSoft™ Cushioning, uniquely designed to offer maximum workout comfort.
2.0 CHP MachZ™ Motor: Get smooth, consistent performance every time you work out from this powerful motor. Engineered to maintain its strength for long-term use, this motor is perfect for light or intense workouts.
12 Workout Programs: Burn maximum calories and increase your fitness performance with built-in workouts designed by a Certified Personal Trainer. Choose from 12 workouts that target calorie-burning and aerobic goals. Your speed, time, distance and incline are preset so all you have to do is press start !
Blue-Tinted LCD: This display tracks your speed, time, distance and calories burned so you can monitor your progress throughout your workout.
TreadSoft™ Cushioning: Step up your joint protection with TreadSoft™ Cushioning, uniquely designed to offer maximum workout comfort.
SpaceSaver® Design: Quickly fold the Treadmill's deck up and out of the way with SpaceSaver® Design.