Octane ZR7 Zero Runner | Elite Fitness NZ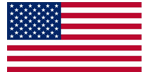 Octane® are the only company in the industry focused solely on designing, delivering and supporting the best elliptical cross trainers in the world. Octane® build premium, innovative low-impact equipment that deliver better workouts and better results. Octane's® track record is proven, with 48 consumer awards, including "Best Elliptical" for the past 6 years.
Since 2003, Octane Fitness® has won 48 Best Buy awards from consumer magazines and trade publications. Fueled by a relentless passion to offer the best elliptical machines, Octane Fitness® the only company in the world today dedicated solely to delivering breakthrough, performance cross training.
Features:
Zero Runner: Provides a natural, smooth motion that replicates running without the impact on your joints. Strengthen your muscles by cross-training with zero-impact running. The Zero Runner also educates you about your running gait and form.
Built-in intelligence: Traces your gait while you run so you can track the health of your gait and ensure that you are performing at mile 6 as strong as you did at mile one.
Adjustable Running Stride: The pedals are independent, allowing you to create a custom running stride. The ingenious hip and knee joints on the Zero Runner facilitate this custom motion and natural stride – just like running outdoors.
4 Miles Outside, 4 Miles Inside: Get more out of every mile by supplementing your training with the Zero Runner so you stay strong and prevent injuries. Whether you're an experienced marathoner or a beginner, you will benefit from the zero impact on your body, ultimately resulting in superior running performance.
Active Recovery: The Zero Runner is a great option for runners who struggle to take days off. It is ideal for active recovery because you're still working on your running muscles and building endurance, with the added benefit of zero impact on your body.
Cross Training: One of the best ways to stay injury-free is to cross train. Whether you're a weekend warrior or ultra runner, all runners can benefit from cross training on the Zero Runner to reduce the risk of getting injured. Cross training varies the stresses to the body so that overall conditioning improves and you strengthen your weak links. Plus, cross training can decrease the tendency to overtrain by incorporating balance and variety, so you can fuel your running addiction and run for the rest of your life.
Smarter Training: Doing too much, too soon can cause injury. Incorporating cross training with the Zero Runner has never been easier with the CROSS CiRCUIT program and the SmartLink app. CROSS CiRCUIT combines cardio intervals on the Zero Runner with strength training or stretching exercises next to the machine for the ultimate in effectiveness and efficiency.
Holistic Approach to Running: Minimize overuse injuries by strengthening the entire body and incorporating different exercises, such as lateral training, plyometrics, core moves and upper-body work. Take on your weaker links and watch your running performance soar.
CROSS CiRCUIT: No more digging around in magazines or online trying to find articles that provide cross training exercises. With the CROSS CiRCUIT program, it's easier than ever to perform the strength and stretching workouts that you know you should be doing as a runner. With a click of a button in the SmartLink app, try a customized workout based on your running goal to help you accomplish more faster. Capitalize on CROSS CiRCUIT to propel your running to new heights.
*Please note: Advertised prices may differ in store to cover local freight*
Zero-Impact Running
Natural motion that replicates real running
Features a hip and knee joint
Intelligence that traces your gait
Track the health of your stride
Console displays all your favorite running stats
SmartLink, Bluetooth® connectivity (coming soon)
Polar and ANT+ wireless heart rate
Whisper quiet operation
Cordless power operation
Treadmill Comparison
Although treadmills have impact-absorbing surfaces, they still don't eliminate joint stress entirely, and each step results in significant pressure on the body. Plus, your form on a treadmill is different than outside because you must adjust due to the moving belt.
The Zero Runner removes the weight on your joints so you can get your run in but without the impact. And, on the Zero Runner, your running form is truer to what you do outside.
Stay as strong on mile 20 as you did on mile one with the Zero Runner.