Nordictrack GX 4.6 Pro 7" Touch Exercycle | Elite Fitness NZ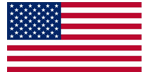 For over 25 years NordicTrack™ has been at the forefront of design and innovation in the fitness industry, Forging A legacy in premium home fitness equipment.
The NordicTrack GX 4.6 Pro Exercise Bike transforms an ordinary fitness routine into an exciting adventure. Using iFit® technology, this bike simulates routes from anywhere in the world by showing Google Maps™ Street View™ on the 7-inch touchscreen display and automatically adjusting resistance to match the terrain. You can also use the touchscreen to browse the Internet or to choose from 32 preset workout apps. Complete with an iPod® compatible sound system and an integrated tablet holder, the GX 4.6 Pro Upright Exercycle provides motivation and entertainment for your exercise.
LATEST 2016 TECHNOLOGY: iFit® Bluetooth® Smart Enabled
iFit is Smart Fitness


Get smart workouts and faster results with iFit, the only innovative technology to unify a complete range of fitness experiences by tracking your activities at home, in the gym and outside with a single login. However and wherever you move, you'll have access to every workout you complete across multiple machines and devices. No other fitness technology is as universal, or as accurate as iFit.
How does it work?
When you purchase an iFit membership, your ProForm® machine connects to the internet. Using advanced technology, speed, resistance, incline and decline are automatically adjusted for you. Schedule a workout and let iFit do the rest.
Activate Your Experience iFit memberships are sold separately - Click here to purchase

Have you ever wondered what it's like to run the streets of Hong Kong or hike the trails of the Grand Canyon?
All you need to do is press start! Take your workouts anywhere in the world with Google Maps™. Choose a route from the expansive collection of pre-drawn courses or customise your own. iFit sends the route straight to your treadmill so you can enjoy a workout experience that is unique, fun and personalised.

Need even more motivation? Get custom built workouts.
Whether you're on a weight loss mission or training for a marathon, iFit will send you a new workout every day, designed by certified personal trainers including Jillian Michaels. Keep your goals and progress in sight with advanced, automatic tracking sent straight to your iFit profile.
More Features:
Touch and Go: Workout stats, training program options and even your favorite websites enrich your fitness experience on the GX 4.6 Pro exercise bike's integrated 7-inch Web-enabled color touchscreen. This display goes beyond counting calories and miles; it delivers motivation that counts.
Soft and Stable: Designed for comfort, this oversized seat is made with superior padding and covered with vinyl. Plus, with a quick, easy adjustment, this comfortable seat moves both up and down, as well as forward and backward, so you can find the right fit.
Your Media in View: Merge your files with your fitness. A sturdy, removable bracket holds your tablet in place while you work out. It's located at eye-level above the display, so you can easily view your screen without disrupting your workout. Tablet not included.
Simplify Heart Rate Training: Get a quick, accurate heart rate reading with sensors built into both handlebars. This exercise bike also comes with a Bluetooth Smart wireless chest strap, which uses BLE technology to send a continuous reading to the display so you stay in the right training zone to help you reach your goals.
*Please note: Advertised prices may differ in store to cover local freight*
Max User Weight: 147kg
iFit Enabled: Touch Screen with Wifi and Bluetooth Heart Rate
Upright Frame: Bring your outdoor cycling experience inside with the upright frame design of the GX 4.6 Pro bike. Just like on a real bike, the pedals are directly below the seat. Sit down, stand up and pedal away just as you would on a normal road bike.
9kg Inertia-Enhanced Flywheel: Engineered for incredibly smooth performance, this 19 lb. effective inertia-enhanced flywheel delivers a more natural ride. You'll feel the difference in your first workout.
24 Digital Resistance Levels: Quick, responsive, OneTouch™ controls adjust your resistance to vary the intensity of your workout. With SMR™ Silent Magnetic Resistance, every adjustment is quiet, smooth and natural.
32 Workout Apps: Get the training you want with built-in workouts designed by a certified personal trainer to help you reach your fitness goals. Choose from calorie, intensity and performance training programs.
OneTouch™ Controls: Quick, responsive controls adjust your resistance almost instantly at the touch of a button. Your focus stays on your workout, instead of scrolling through options.
Oversized Cushion Seat: This bigger-than-average seat is padded and covered with vinyl for supreme comfort. To find the right fit, simply move the seat horizontally and vertically.
Extra-Wide Ergonomic Pedals: Extra-wide to fit every foot, these ergonomically designed pedals feature adjustable straps for added stability as you ride.
Heart Rate Monitor: Stay in your target heart rate zone to help you reach your fitness goals. CardioGrip™ sensors are built into both handlebars for a quick, accurate heart rate reading.
Wireless Chest Strap Included: The included iFit wireless chest strap uses Bluetooth Smart technology to send a continuous reading to the display so you stay in the right training zone for your fitness goals.
Water Bottle Holder: Stay hydrated throughout your workout by keeping your water bottle close. This convenient water bottle holder is built in for easy access.
Transport Wheels: Quickly move your stationary bike from room to room with built-in, front-mounted transport wheels.
10 Years Frame
2 Years Parts
1 Year Labour*
ALL WARRANTIES BACK-TO-BASE*
* In relation to any warranty exceeding 1 year, i.e. frame, motor, electronics or parts, the warranty is for the aforementioned only and excludes labour which will be charged separately after any labour warranty has expired
*Any cost associated with the transportation, travel, or freight to or from a customers premises is at the customers cost. This means a customer must return the machine to the point of sale or the closest service centre before any warranty work is undertaken.