Golds Gym 710 Crosswalk Treadmill - Ex Demo | Elite Fitness NZ
Ex Floor Model / Demo Machine looking for a new home
Used Ex Floor Model sold as is in good working order. Item may have visible marks and cosmetic scratches
To ORDER: Please call 0800 243 834 or email info@elitefitness.co.nz
(Please note ordering the product through the website may not be accepted)
NB: Image is for reference only and not of exact product. Viewing is recommended. Item is fully assembled therefore pickup is preferred.
Product Description
Gold's Gym® has been the authority on fitness since 1965. It was then that fitness legend Joe Gold took his knowledge and expertise and opened up the first Gold's Gym® in California. Today, Gold's Gym® sells leading quality fitness equipment and home gym equipment.
Get a better workout and burn more calories on the only total-body treadmill. The Gold's Gym® CrossWalk® 710 is also an Upper-Body Workout for your arms to assist you burn more calories, lose more weight and tone more muscle for faster results. And, 16 Workout Apps and a built-in Weight-Loss Center help you personalize your workout. Plus, with iFit® Workout Card Technology, you'll get a progressive, 8-week program that automatically adjusts your speed and incline for maximum calorie burn. Get better results fast with the Gold's Gym® CrossWalk® 710 Treadmill!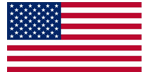 *Please Note: Advertised Prices May Differ In-Store to Cover Local Freight*
2.25 CHP G-Force 2™ Motor
0-10% QuickSelect™ Incline
0-18km/h QuickSelect™ Speed
CrossWalk® Upper Body Workout Arms
iFit® Workout Card Technology with Weight-Loss Card Included
AirStride Max™ Cushioning
SpaceSaver® Design
Dual-Grip PowerPulse™ Heart Rate Monitor
Multi-Window LED Display
Compatible Music Port for iPod®
CrossWalk® Upper-Body Workout Arms
16 Workout Apps and Weight-Loss Center