Weider - 100LB SPEED DUMBBELL SET W/ STAND - EX DEMO MODEL | Elite Fitness NZ
Ex Floor Model / Demo Machine looking for a new home
Used Ex Floor Model sold as is in good working order. Item may have visible marks and cosmetic scratches
Product is available for VIEWING & PICKUP at the following stores:
Palmerston North
Wellington
Dunedin
Rosebank
To ORDER: Please call 0800 243 834 or email info@elitefitness.co.nz
(Please note ordering the product through the website may not be accepted)
NB: Image is for reference only and not of exact product. Viewing is recommended. Item is fully assembled therefore pickup is preferred.
Product Description
Ready to get serious about firming up? The Weider Speed Weights are the ultimate weight training tool. You'll never have to buy another set of weights again. With a fast and easy adjustment, you can quickly select between 8 weight settings.
The weight settings on this 100 lbs dumbbell set ranges from 15 to 50 lbs per dumbbell, with adjustments made in five pound increments. The dumbbell set is constructed with cast iron weight plates making it incredibly durable and long lasting. The convenient weight storage stand provides safe storage for your weights as well as an easy pick-up solution, reducing the risk of strain.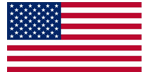 *Please note: Advertised prices may differ in store to cover local freight*
100 lbs. of Adjustable Weight
(2) 50 lb. Adjustable Dumbbells
Weights adjust from 15 to 50 lbs
Adjust in 5 lb. Increments
Includes 6 Workouts on 3 DVDS (Endurance, Strength & Power)
8 Weight Settings Per Dumbbell
Cast Iron Weight Plates
Fast & Easy Adjustment
Ergonomic Hand Grips
2 Convenient Storage Trays
Commercial Construction