ARMAMENT 8 X1 PACKAGE - X CAGES | Elite Fitness NZ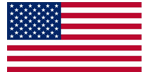 Torque Fitness was founded in 2005 by a team of experts in the fitness equipment industry whose experience designing and manufacturing award-winning innovative strength training systems stretch back to 1979. Torques mission is to provide the worlds best strength exercise equipment for people of all ages and activity levels who aspire to live stronger and play harder.

The Armament 8 X1 Package adds bar catches, ball targets and ground rotational trainers to the already well-equipped Armament 8. Other available options include Dip, PowerBlock stands, additional storage, and universal heavy bag anchors.
2 Bar Catches
Accessory and weight storage
2 Ball Targets & GRT's
Footprint: 442 cm x 137 cm (173.9" x 53.8")
Height Frame: 239 cm (94.1") Ball Target: 322 cm (126.8")