NordicTrack Commercial 2450 Treadmill | Elite Fitness NZ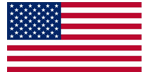 For over 25 years NordicTrack® has been at the forefront of innovation in the fitness industry, forging a legacy in premium home fitness equipment.
The NordicTrack® Commercial 2450 Treadmill has been crafted with the latest features to bring you an enjoyable, effective cardio workout. The large 10" Web Enabled Touch-Screen Console allows you to easily navigate through 40 Built-in workout programmes. At the touch of a button you can change the motion of your workout, increase the speed up to 20km/h and incline to 15%. The generous 55 x 152cm tread belt allows you to run freely, whilst you feel the power of the 4.0 CHP motor beneath you. Have confidence that the 2450 will provode a durable, reliable running surface that will perform at its best time and time again. Protect your joints with the Running Flex Cushioning whilst you exercise, giving you the comfort you want while running and decreasing recovery time afterwards.
Console Features:
iFit® Bluetooth® Smart Enabled
iFit is Smart Fitness


Get smart workouts and faster results with iFit, the only innovative technology to unify a complete range of fitness experiences by tracking your activities at home, in the gym and outside with a single login. However and wherever you move, you'll have access to every workout you complete across multiple machines and devices. No other fitness technology is as universal, or as accurate as iFit.
How does it work?
When you purchase an iFit membership, your ProForm® machine connects to the internet. Using advanced technology, speed, resistance, incline and decline are automatically adjusted for you. Schedule a workout and let iFit do the rest.
Activate Your Experience iFit memberships are sold separately - Click here to purchase

Have you ever wondered what it's like to run the streets of Hong Kong or hike the trails of the Grand Canyon?
All you need to do is press start! Take your workouts anywhere in the world with Google Maps™. Choose a route from the expansive collection of pre-drawn courses or customise your own. iFit sends the route straight to your treadmill so you can enjoy a workout experience that is unique, fun and personalised.

Need even more motivation? Get custom built workouts.
Whether you're on a weight loss mission or training for a marathon, iFit will send you a new workout every day, designed by certified personal trainers including Jillian Michaels. Keep your goals and progress in sight with advanced, automatic tracking sent straight to your iFit profile.
More Features:
4.0 CHP Motor: The large powerful motor provides a smoother, quieter running experience with reduced vibration. Built from premium high-grade components, the 4.0 CHP is durable and long lasting.
10" Web Enabled Touchscreen Console: The large 10" screen makes using your console easier than ever. Follow your fitness workouts, browse the web or use the integrated iFit to make your workout routine more enjoyable.
iPod-Compatible Sound System: Rock your workout to your favourite music! Simply plug your iPod and listen to incredible sound through two speakers. You'll stay motivated to lose weight!
Onetouch Controls: Instantly change the speed or incline of your machine at the touch of a button!
22kmph top speed: The 2450 allows you to train harder and faster with a top speed of 20km/h.
40 Built-in Workout Apps:

Get the training you want with built-in workouts designed to help you reach your fitness goals.



0-15% Digital Incline: Raise your heart rate, target different muscle groups and burn calories quicker with incline training.
0 - 3% Digital Decline: Mimic outdoor terrain and target specific muscles with decline training.
Triple Autobreeze Workout Fan: Built with 3 workout fans to keep you cool and comfortable during those intense workouts and warmer months.
Bluetooth Chest Strap included: Instantly see your heart rate by using the Bluetooth Chest Strap.
Heat Rate Pulse Grips: Simply place your hands over the Heart Rate Pulse Grips and your heart rate will be displayed on the console.
Adjustable Tablet Holder: Stay informed and entertained with the convenient Tablet Holder located above the console. Adjust the height and angle for easy viewing for all!
Integrated Accessory Holder: Keep your possessions conveniently close with the integrated accessory holders on either side of the console .
2.5" Roller: The large roller system provides a smooth quiet ride.
55 x 152cm Tread Belt: The large running area allows for a more natural running pace and motion.
Running Flex Cushioning: Turn the Adjustable cushioning on for impact reduction that supports your knees and ankles, reducing jarring motions. Turn the cushioning off to train for road running with the firm stable surface.
Space Saver Design: Fold it up and wheel away–in one easy step. Equipped with a drop shock and self-locking latch, our SpaceSaver® design makes it easy to free up precious floor space. Because when you're done, you're done.
FREE iFIT DAILY WORKOUT VIDEO
All NordicTrack products are "Love the World" certified, which means that NordicTrack compensate all carbon emission generate by the Development, Production, Transportation and use of this machine. So stay confident and think about the planet when you acquire this fitness equipment.
*Please Note: Advertised Prices May Differ In-Store to Cover Local Freight*
Max User Weight: 160kg
Dimensions: 193 x 98 x 185cm
4.0 CHP Motor
iFit Enabled
10" Web Enabled Touchscreen Console
iPod-Compatible Sound System
Onetouch Controls
22kmph top speed
40 Built-in Workout Apps
0-15% Digital Incline
0 - 3% Digital Decline
Triple Autobreeze Workout Fan
Bluetooth Chest Strap included
Heat Rate Pulse Grips
Adjustable Tablet Holder
Integrated Accessory Holder
2.5" Roller
55 x 152cm Tread Belt
Running Flex Cushioning
Product Weight: 132kg
Space Saver Design
Write Review
---
Chris offered good advice on the variety of products and helped us to choose our new Commercial 2450 Treadmill. A little daunting when the huge box was delivered to our home, but very easy assembly instructions soon had the treadmill up and running. (No pun intended). Wife and Daughter are real fitness freaks and have been giving the machine a good workout. Really happy with our choice and very happy with sales advice. Regards, Anthony
10 Years Frame
10 Years Motor
2 Years Parts
1 Year Labour
Warranties are subject to change depending on installation environment and usage, please contact your regional commercial manager for further information on the correct warranty for your facility.
*Rusting / Misuse / Lack of Maintenance / Normal Wear are not covered by warranty.