WaterRower A1S4 Walnut Rowing Machine | Elite Fitness NZ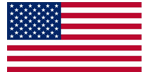 For over 20 years WaterRower® has been combining stylish design, hand crafted workmanship and ethically sourced materials. WaterRower originate from Rhode Island, USA where it still manufactures its high quality rowing machines since the early 1980's.
Patent Flywheel Design
The WaterRower's patented Water Flywheel has been designed to emulate the exact dynamics as a boat moving through water; the objective of the exercise of rowing. The outcome is an exercise with uncanny similarity to the 'real thing. 'In much the same way as an oarsperson levers the boat through the water with each stroke, the WaterRower user levers the Water around in the tank. An increase in speed will increase this resistance and require an increase in effort/intensity.
WaterRower® are renowned for their high quality commercial rowing machine and in recent years have expanded their range to include home machines to give you the option to use one of these incredible machines from the comfort of your own home! The latest model, the WaterRower® A1S4, combines the advanced console of the WaterRower S4 with the low maintenance frame design of the WaterRower A1 to produce an improved home to light commercial rowing machine.
This incredible piece of engineering has been designed to reduce sound giving you a quieter, more enjoyable work out experience. Crafted from American Walnut that has been harvested from replenished forests and hand finished using Danish Oil to help preserve the wood and give the machine a water resistant coating. The WaterRower® A1S4 features the S4 Performance Monitor, designed with PC connectivity (using provided USB cable) so you can connect to rowing software to make your training or exercise routine more effective and enjoyable. Software programs include the analytical WaterCoach FIT, and online, head-to-head web-racing Netathlon and We-Row. For more information on We-Row, please see below. This sturdy rowing machine can handle loads of up to 125kg and has been built to withstand even the most intense workouts!
Features
A Lifelong Investment - The WaterRower in either wood or metal construction is engineered for life, making it the perfect investment for your health.
Unique Water Flywheel Resistance - Infinitely variable, smooth and natural, the WaterRower's self-regulating resistance is suitable for any user.
Award Winning Design - WaterRower has won design industry accolades and has been exhibited at London's Museum of Design
Soothingly Silent - The WaterRower is designed to be non-intrusive, distinctly quieter than air resistance rowers, mechanical treadmills, and other cardio equipment.
Minimal Space - The WaterRower has a surprisingly compact footprint and stores conveniently upright when not in use.
Low Maintenance - Unlike chain driven air rowing machines, there is no need to oil chains or clean vents. Each WaterRower comes supported by an extensive factory backed warranty.
No Running Costs - With no external power cord required, you can workout wherever you want.
Ethically Produced - Handcrafted in the USA fromm sustainably managed Appalachian Forest hardwoods.Handcrafted rowing machine: with "water flywheel" that replicates actual rowing feel
Solid Walnut construction with Danish Oil Finish: absorbs sound and vibration; designed for high-traffic areas
Stores upright: measures 51 x 57 x 212cm (W x H x D) and weighs 28kg (dry) 44.5kg (water).
125kg user weight: Designed to take a maximum weight of 125kgs.
Series 4 performance monitor: Easy to use design with a quick start for almost all functions. Tracks workout intensity, stroke rate, duration and heart rate (with optional heart rate strap), and connects to PC workout programs including WaterCoach FIT, and online, head-to-head web-racing Netathlon and We-Row. Check out the video demonstration below for how to use the S4 monitor!
WeRow Software Compatible
Simply connect your WaterRower and you're ready to go!
Create training races and invite others to race against you.
Private rowing: allows you to track your own data and progress.
Connect and chat with your opponents when you join a race.
Track training results with your online profile.
Requirements:
For more information on WeRow software click here
*Please note: Advertised prices may differ in store to cover local freight*
Max User Weight: 125kg
Product Weight: 28kg (dry) 44.5kg (water)
In Use Dimensions: 212 x 57 x 51cm (L x W x H)
Storage Dimensions: 51 x 57 x 212cm (W x H x D)

Home and Light Commercial use
Handcrafted from American Black Walnut - Hand Finished in Danish Oil
Unique Water Flywheel Resistance
Award Winning Design
Soothingly Silent Motion
Compact Footprint
Transport wheels
Can be stored vertically
Low Maintenance
No Running Costs
Ethically Produced
Performance S4 Monitor
17 " Handle Width
10 Years Frame
2 Year Parts
1 Year Labour*
ALL WARRANTIES BACK-TO-BASE*
* In relation to any warranty exceeding 1 year, i.e. frame, motor, electronics or parts, the warranty is for the aforementioned only and excludes labour which will be charged separately after any labour warranty has expired
*Any cost associated with the transportation, travel, or freight to or from a customers premises is at the customers cost. This means a customer must return the machine to the point of sale or the closest service centre before any warranty work is undertaken.