FreeMotion E11.6 Elliptical - ex demo | Elite Fitness NZ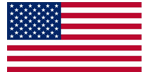 Ex Floor Model / Demo Machine / Clearance Stock looking for a new home
Used Ex Floor Model sold as is in good working order. Item may have visible marks and cosmetic scratches
To ORDER: Please call 0800 243 834 or email info@elitefitness.co.nz
(Please note ordering the product through the website may not be accepted)
FreeMotion® Fitness was founded in 1999 based on a bold, yet simple observation: One dimensional training doesn't carry over to a three dimensional world, a place where twisting, turning, and moving in all planes is a natural occurrence. This observation resulted in the fitness breakthrough FreeMotion®. When you study the body like we do, innovation is easy. We're constantly looking for ways to increase performance and to help make exercise more productive and efficient. And we're able to do this by designing equipment that lets you train the way you move.
Whether you are in a light commercial setting or want luxury for your home, the FreeMotion® Elliptical Trainer E11.6 will definitely help you on your journey to a healthy lifestyle. The patented footpath of this elliptical guarantees an effective, low-impact cardiovascular workout with a comfortable, natural stride. The elliptical cross trainer allows you to simultaneously work your upper and lower body without joint pressure or stress. With an elliptical, you burn calories as well as strengthen and tone your abs, legs, hips and glutes without the damage caused by impact.
The smart, space-efficient rear access design allows users to enter and exit safely from the back of the machine. With 20 levels of the custom-designed Electromagnetic Resistance System (ERS), you receive consistent resistance that guarantees a powerful, aerobic workout. Adjust the intensity of your exercise or choose a program at the touch of a button, with the FreeMotion® Elliptical Trainer E11.6 QuickTouch feature.
The large, high resolution LCD display console includes dedicated stride per minute and resistance windows and monitors calories, calories per hour, time, pulse, distance, resistance, watts and mets. With several challenging, built-in programs such as the cardio, pulse, interval, all terrain and others, the FreeMotion® Elliptical Trainer E11.6 supplies comprehensive strength and aerobic conditioning to meet your individual fitness goals. Heart rate is monitored and displayed via contact sensors or a polar compatible wireless chest strap. And, you can plug in and rock out with the premium sound quality of your integrated speaker system! Workout to your favorite tunes by plugging in your CD or MP3 player! Keep cool no matter how much you move with the convenient integrated fan. Freemotion protects the life of your machine and offers added security with a covered wheel track that limits access to moving parts and prevents debris from entering. With Freemotion, glide and stride your weigh to a leaner, stronger more sculpted you!
Features:
9 Workout Apps
Enjoy health club-quality training at home with 9 built-in workout apps. Designed by a Certified Personal Trainer, each app has a preset time, distance and resistance so all you have to do is press start! You'll target your quads, calves and core for maximum calorie burn and increased performance.

Dual-Grip Heart Rate Monitor Compatible with Polar® Wireless Chest Strap**
Forever change the way you work out with heart rate training! Two hand-grip heart rate sensors are conveniently built-in to the elliptical's handlebars so you stay in the right training zone for maximum results. Plus, the FreeMotion® Elliptical Trainer E7.7 is compatible with the Polar® Wireless Chest Strap so you can get a continuous reading throughout your workout.
**Wireless chest strap not included.

iFIT® Ready*
Boost your performance with the ultimate training features. Boasting workouts Powered by Google Maps™, training with Jillian Michaels and personalized, goal-specific programs, this wireless technology delivers incredible results! Incline, decline and resistance controls automatically adjust to match terrain and maximize results. Now, you can customize your own fitness program, receive automatic workout downloads and manage your profile online.
Google and Google Maps are registered trademarks of Google, Inc.
iFit® Ready": "*iFit® Ready machines require an iFit®membership sold separately. Purchase an iFit® membership today to get the infinite benefits that come from training with iFit® Technology.

Soft-Touch Upper-Body Workout Arms
Accelerate your weight loss with this total-body, low-impact workout. Upper-body workout arms engage your arms and core as well as your lower body for greater calorie burn, increased muscle tone and unmatched results.

Oversized Pedals with Cushioning
Quickly adjust your toe-to-heel angle to target different muscle groups! Each adjustment tones and sculpts your lower body for more defined results!

Set-a-Goal Workout Center
Train for your competition the right way with workouts tailored just for you. Simply input your distance, time or calorie target and the FreeMotion® Elliptical Trainer E7.7 adjusts your incline, decline and resistance so you reach your goal! This feature is perfect for event training, reaching your personal best and sticking to your unique training program.

10" Full-Color Touch Screen
A better workout is at your fingertips with this luxurious, full-color touch screen. Navigate through your workout stats quickly and easily so you can concentrate on your training.

Entertainment Charging Station
Charge an iPod®*, MP3 Player or phone during any workout with this convenient charging station.
*iPod is a trademark of Apple, Inc., registered in the US and other countries. iPod® not included

Length: 83" (211 cm)
Width: 30" (76 cm)
Height: 70" (178 cm)
Weight: 400lbs (149 kgs)
9 Workout Apps
Dual-Grip Heart Rate Monitor Compatible with Polar® Wireless Chest Strap**
iFit® Live Technology Built-In
Soft-Touch Upper-Body Workout Arms
Oversized Pedals with Cushioning
Set-a-Goal Workout Center
10" Full-Color Touch Screen
-3–0% 1-Step™ Decline Controls
Entertainment Charging Station
CoolAire™ Workout Fan