Treadmill Desk Hire TR800 | Elite Fitness NZ
Keep fit, stay healthy and get your best body yet! With over 23 years' experience in providing New Zealander's with quality fitness equipment, Elite Fitness will help you achieve your fitness goals with our Hire Service. Exercise in the comfort and convenience of your home without the cost or commitment of a gym membership. Whether you are training for an event, bringing your workouts inside during cooler months, on a mission to lose weight, recovering from injury or simply want to maintain your fitness at home, we have a comprehensive range of fitness equipment to suit your needs.
For a professional advice, visit us at 11 stores nationwide, call 0800 243 834 or click on Apply to Hire to complete an application form online. We offer month-to-month payment terms and a quick in-home delivery service. Easy!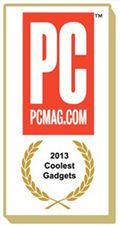 Call your local store today to discuss your fitness equipment hire needs or check out our Hire FAQ for more information.
No Bond
1 Month Minimum
Payments Charged Monthly
FREE 1 Month Hire Refund When You Buy
Businesses around the world are enhancing and investing in the health and wellbeing of their staff, as well as increasing productivity and work place interactions with the ergonomic Treadmill Desks.
Sitting for extended periods of time in a static position can increase the risk of cancer, mental and physical stress, diabetes, obesity, heart disease and other ailments.
Enhance your office and work space by hiring our LifeSpan TR800 DT Treadmill Desk, designed as a simple solution to create a healthier and more energised workplace environment.
Most people are too busy to squeeze in at least 30 minutes a day at the gym or other activities, so Treadmill Desks are the perfect solution. The TR800 Treadmill Desk features a larger 1.75 HP High Torque motor at low speeds, as it has been designed for those using the treadmill desk for up to 3 hours a day.
Ergonomically designed to fit in your office with a smaller foot print than a normal desk, yet it's larger enough to support your laptop, printer, computer and other electronics devices. The Treadmill desks are also designed to comfortably fit users from 4'10" to 6'8" tall with its desk height adjustments. The cable slot in the desktop, along with the cable tray beneath the surface, provide a secure place to stow extra cords and cables from your electronic office equipment such as the monitor, keyboard and phone.
Benefits of Treadmill Desks
Moderate exercise of walking 10,000 steps a day reduces the risk of cancer by 30-70% (National Institute of Health)
Employees with poor health take 9 more days of sick leave a year
Employees burn calories while not missing a minute of work time
Lowers cancer risk better than vitamins 'A' and 'E'
Healthy employees are 3 times more productive than unhealthy employees
Healthy employees also concentrate more and make 60% less errors
'Good Moods' are promoted by exercise preventing stress & depression
Reviews
"Using the treadmill desk for just a few hours a day, I lost 4.5 kg in 3 weeks" – Matt Beiler
"I can already tell that my energy level is up… I am looking forward to starting my day even more." – Teresa Barnes
*Conditions apply. Credit card required.
Max User Weight: 136kg
Features
Desktop Height Adjustment
Comfortably fits users from 4'10" to 6'8" tall. Even at the highest setting, this table will remain stable. The desktop frame is unattached from the treadmill and stands alone, ensuring that any movement of the treadmill stays isolated and is not transferred to the desktop.
Large Walking Surface
6 impact absorbing compression shocks on a 45 cm x 132 cm deck allow for an effortless walk allowing the user to focus on their work and not their workout.
Easy Access Console
Location, location, location! This console is perfectly located for easy access without taking away any of your desktop area.
Foam Injected Armrests
Add comfort and support to help avoid wrist fatigue in long work sessions. Great for the elbows to rest on, too!
Cable Management System
Lets you maintain a clutter free desk and keep cords out of the way. All monitor, phone and computer power cords can be safely stowed and protected.
Heavy Duty Workspace
1" thick composite board and durable laminate surface on a rigid steel frame. Large enough to hold all of your electronic devices and still have ample room for a drink and notepad. Rounded corners finish off the design — not just for aesthetics, but again putting safety at the forefront of design. Desk Dimensions: 480mm W x 310mm D
Intelli-Guard and Intelli-Step
The TR800 DT5 comes standard with two LifeSpan trademarked technologies: The built-in Intelli-Guard™ pauses the belt if you step off. This is our unique safety feature for the user and those around them. When your foot no longer continuously strikes the belt surface for 20 seconds, your treadmill will automatically pause.The Intelli-Step™ feature counts and records the number of steps you take and displays them on the console. This feature automatically detects the impact of your foot striking the treadmill belt.
Check out our Hire FAQ for more information