OCTANE
Q47CI ELLIPTICAL CROSSTRAINER - EX DEMO
Q47CI ELLIPTICAL CROSSTRAINER - EX DEMO
EX FLOOR MODEL / DEMO MACHINE

ArmBlaster

+

GluteKicker

Digital contact heart rate sensors

Pre-programmed interval programs

3-speed console fan

Footprint: 71cm x 183cm
Max User Weight: 136kg
Ex Floor Model / Demo Machine looking for a new home
Used Ex Floor Model sold as is in good working order. Item may have visible marks and cosmetic scratches
To ORDER: Please call 0800 243 834 or email info@elitefitness.co.nz
(Please note ordering the product through the website may not be accepted)
NB: Image is for reference only and not of exact product. Viewing is recommended. Item is fully assembled therefore pickup is preferred.
Product Description
Octane® are the only company in the industry focused solely on designing, delivering and supporting the best elliptical cross trainers in the world. Octane® build premium, innovative low-impact equipment that deliver better workouts and better results.Octane's® track record is proven, with 48 consumer awards, including "Best Elliptical" for the past 6 years. Since 2003,Octane Fitness® has won 48 Best Buy awards from consumer magazines and trade publications. Fueled by a relentless passion to offer the best elliptical machines, Octane Fitness® the only company in the world today dedicated solely to delivering breakthrough, performance cross training.
A leading consumer publication once again awarded the Q47CI Series elliptical machines from Octane Fitness Best Buy status in a review of home fitness equipment in the January/February 2013 issue. According to the product review, "The Q47CI is a repeat Best Buy selection, because no other model has a better combination of quality construction, smooth performance and premium features."
These top-of-the-line ellipticals deliver club-quality form, function and results to your home gym; they are unquestionably the most ergonomically advanced and technologically superior elliptical machines available. The Q47CI elliptical machines feature SmartStride technology that replicates the way your body moves naturally while walking, jogging or running. SmartStride will automatically adjust your stride length so your body is properly aligned throughout your workout so you are comfortable and more efficient during your workout.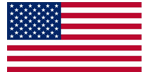 Shipping Policy: At Elite Fitness we aim to get your order to you as fast as possible, at a price that won't break the bank. For smaller items, we use Courier Post-delivery and for bulkier fitness equipment we use Mainfreight delivery. Extra costs will apply to rural delivery areas.
Orders received over the weekend will be processed for delivery and shipped
the following week.
Dispatch & Shipping Times: At Elite Fitness we aim to be very prompt when processing and dispatching, which usually takes 1-2 business days. Please note that larger items may have a longer dispatch time.
Courier orders/ Smaller items
North Island: 1-3 business days to deliver after dispatch.
South Island: 1-5 business days to deliver after dispatch.
Freight orders/ Larger items
North Island: 1-4 business days to deliver after dispatch.
South Island: 1-6 business days to deliver after dispatch.
*Please note: Rural delivery times may vary depending on the location. Holiday periods may affect delivery time.
Auckland Warehouse Collection: Most orders received before 3:30pm Monday – Thursday, can be arranged for collection the next business day by prior arrangement. Contact our Call Centre on 0800 243 834 or for this option.
Tracking & Tracing: All orders will receive a Track & Trace reference via email upon the dispatch, so you can track your order to your door.
Note: Delivery times will be impacted by statutory holidays as Courier/ Freight companies do not operate on these days. Business days are classed as Monday-Friday and exclude statutory holidays.
Max User Weight: 136kg
Footprint: 71cm x 183cm
Product Weight: 132kg
Lower Body
SmartStride

Unique size-based programming

Personal HIP Number

CROSS CiRCUIT (with Powerbands on ci model)

Body-Mapping Ergonomics and QuadLink Drive

Electronically adjustable stride length

GluteKicker

Stationary handlebars

1.8" pedal spacing

Soft Grip pedals

Low step-up height

Space-efficient footprint
Upper Body
CROSS CiRCUIT (with Powerbands on ci model)

Core muscle recruitment

Powerbands

ArmBlaster

Converging Path handlebars with MultiGrip

Ergonomic path of travel and low pivot point

Adjustment buttons on moving handlebars

Stationary handlebars
Electronics
Auto QuickStart

X-Mode

DedicatedLogic

My QuickStart

MOM Mode

ArmBlaster

GluteKicker

CROSS CiRCUIT (with Powerbands on ci model)

Digital contact heart rate sensors

Pre-programmed and customizable interval programs

Variable stride workouts

Unique 30:30 interval workout

Customizable goal programs

Heart rate-controlled programs

3-speed console fan

Fingertip controls on moving handlebars