IFIT
AXIS ACTIVITY TRACKER BLACK L/XL
IFIT AXIS ACTIVITY TRACKER BLACK L/XL
iFit Axis HR
DISPLAY: Swipe 'n tap, curved, OLED touchscreen
MEMORY: Stores seven days of calorie burn, calorie intake, activity, and heart rate data.
SIZING AND DIMENSIONS: Screen: 34.5mm x 3.5mm
Water-resistant (IPX7)
SENSORS AND COMPONENTS: wrist heart rate sensors*; Three-axis accelerometer; Vibration motor
BATTERY AND POWER: Battery life up to 5 days, rechargeable between 1–2 hours, made of lithium-polymer and reChargeCOMPATIBILITY
iPhone® 4S and above & iPod touch® 5th Gen and above
Android™ 4.3 and above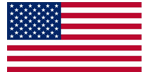 Your pulse on your health can be track with the iFit Axis Tracker. Three optical heart rate sensors allow you to track your ideal workout and resting zones. So strap it on and dare to tackle your next adventure!
REAL-TIME STATS
View your stats anytime, anywhere. With the new Axis HR, you can easily see your heart rate, steps taken, calories burned, and sleep stats, right from your wrist. So whether you are on a tiki tour adventure or just takin' it easy, the Axis HR will be there for every accomplishment.
FEEL THE BEAT | HEART RATE TRACKING: With ActivePulse™ technology, your Axis HR is always monitoring your heart rate. Three optical sensors track specific pulse points on your wrist, providing you with heart rate data throughout the day. It doesn't matter if you're resting or in the middle of an intense workout.
KEEP ON MOVIN' | AUTO-ACTIVITY DETECTION: MoveReady™ technology automatically detects whenever you change your movement patterns. When you go to bed at night, it recognizes and tracks it. If you change from walking to running, it automatically switches modes for you. No complications, just easy movin'.
CAN TOUCH THIS | CURVED, OLED TOUCHSCREEN: No matter which journey you choose, the OLED curved touchscreen display gives you a brighter way to clearly view real-time messages and monitor your performance. To scroll between all of your essential fitness info, simply swipe the screen.
Step Up - The Axis HR is an all-day activity tracker, so your steps and distance are always accounted for.
Track Calories - Not only can you quickly log calories on your Axis HR, but it also calculates your net calories.
Snooze sweetly - Receive a complete sleep analysis every single night, so you'll always be rested enough for your next exciting adventure.
Stay Active - Get going with real-time move alerts, prompting you to keep your body in motion whenever you've been idle for too long.
Charge On - Even when you're on the move, the Axis HR's rechargeable battery lasts an amazing 5 days.
GET THE APP: The Axis HR works seamlessly with the iFit app, creating an experience that makes health and exercise fun. All of your stats and data sync immediately, so you're able to constantly track your progress.
LOG NUTRITION: Enter your meals, snacks, and drinks from an expansive food library or use the built-in barcode scanner.
SET GOALS: Set specific goals, get notified when you achieve those goals, then relish your success.
GET DETAILS: Access in-depth details of your day and view easy-to-read charts of your activity.
WHAT'S INCLUDED
iFit Axis HR
Magnetic charging dock and cable
DISPLAY: Swipe 'n tap, curved, OLED touchscreen
MEMORY: Stores seven days of calorie burn, calorie intake, activity, and heart rate data.
SIZING AND DIMENSIONS: Screen: 34.5mm x 3.5mm
SYNCING: Bluetooth® 4.1 wireless technology, Syncing range: 25 feet
Water-resistant (IPX7)
SENSORS AND COMPONENTS: wrist heart rate sensors*; Three-axis accelerometer; Vibration motor
BATTERY AND POWER: Battery life up to 5 days, rechargeable between 1–2 hours, made of lithium-polymer and reChargeCOMPATIBILITY
iPhone® 4S and above
iPod touch® 5th Gen and above
Android™ 4.3 and above
*There are certain instances that can hinder an accurate heart rate reading, including your physical characteristics, the type and intensity of your activity, your hand movements, and the fit of your wearable.
*Please note: Advertised prices may differ in store to cover local freight*
The shipping details to show on the product detail page will go here
iFit Axis HR
Magnetic charging dock and cable
DISPLAY: Swipe 'n tap, curved, OLED touchscreen
MEMORY: Stores seven days of calorie burn, calorie intake, activity, and heart rate data.
SIZING AND DIMENSIONS: Screen: 34.5mm x 3.5mm
SYNCING: Bluetooth® 4.1 wireless technology, Syncing range: 25 feet
Water-resistant (IPX7)
SENSORS AND COMPONENTS: wrist heart rate sensors*; Three-axis accelerometer; Vibration motor
BATTERY AND POWER: Battery life up to 5 days, rechargeable between 1–2 hours, made of lithium-polymer and reChargeCOMPATIBILITY
iPhone® 4S and above
iPod touch® 5th Gen and above
Android™ 4.3 and above