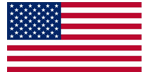 For over 20 years WaterRower® has been combining stylish design, handcrafted workmanship and ethically sourced materials. WaterRower originates from Rhode Island, USA where it still manufactures its high-quality rowing machines since the early 1980's.

With a comprehensive range of stylish models, that are compact and Mobile, the WaterRower® makes efficient use of your space. World-renowned as the perfect aerobic exercise, the WaterRower® is unmatched in its replication of the real benefits of rowing. An excellent return on your investment, the WaterRower® provides a low cost and minimal maintenance solution to your needs.
The dynamic movement of the WaterRower® Oartec® Slider Rowing Machine greatly reduces the stress and repetitive strain loading on your body, particularly on the lower back and joints when compared to a stationary rowing machine. You will feel the difference right away and understand why the dynamic Slider erg is fast becoming the new standard for indoor rowers. The Waterrower® Oartec® Slider Rowing Machine is the most advanced dynamic rowing machine on the market. The ultra smooth gliding action allows the rower to generate a rhythm and feel just like in the water, taking your client's training to a whole new level.

The Waterrower® Oartec® Slider Rowing Machine is easy to use for all levels of competition and training. The most important feature is the reduced loading on the body from the dynamic rowing action, which is safer for the body and minimises the stress and strain on the lower back and joints.
The Waterrower® Oartec® Slider Rowing Machine has the same stroke dynamics as a rowing boat, improving technique, motor skills and consistency from stroke to stroke off the water has never been easier. External PC based software is also available, which provides a detailed analysis of workout information and rowing strokes.
*Please note: Advertised prices may differ in store to cover local freight*
User Info
Height of Tallest User
6'/183 cm & Above
Number of Users
4+ users
Duration of Each Workout
60+ minutes
Warranty

15 Years Frame
3 Year Parts
1 Year Labour*

All Warranties Back-to-Base*

*Warranties are subject to change depending on installation environment and usage - Please consult your Commercial Rep for further details

* Any cost associated with the transportation, travel or freight to, or from, a customer's premises, is at the customers cost. This means the customer must return the machine to the point of sale, or the closest service centre before any warranty work is undertaken.

* In relation to any warranty exceeding 1 year, i.e. frame, motor, electronics or parts, the warranty is for the aforementioned only and excludes labour which will be charged separately after any labour warranty has expired.
Shipping Policy: At Elite Fitness we aim to get your order to you as fast as possible, at a price that won't break the bank. For smaller items, we use Courier Post-delivery and for bulkier fitness equipment we use Mainfreight delivery. Extra costs will apply to rural delivery areas.
Orders received over the weekend will be processed for delivery and shipped
the following week.
Dispatch & Shipping Times: At Elite Fitness we aim to be very prompt when processing and dispatching, which usually takes 1-2 business days. Please note that larger items may have a longer dispatch time.
Courier orders/ Smaller items
North Island: 1-3 business days to deliver after dispatch.
South Island: 1-5 business days to deliver after dispatch.
Freight orders/ Larger items
North Island: 1-4 business days to deliver after dispatch.
South Island: 1-6 business days to deliver after dispatch.
*Please note: Rural delivery times may vary depending on the location. Holiday periods may affect delivery time.
Auckland Warehouse Collection: Most orders received before 3:30pm Monday – Thursday, can be arranged for collection the next business day by prior arrangement. Contact our Call Centre on 0800 243 834 or for this option.
Tracking & Tracing: All orders will receive a Track & Trace reference via email upon the dispatch, so you can track your order to your door.
Note: Delivery times will be impacted by statutory holidays as Courier/ Freight companies do not operate on these days. Business days are classed as Monday-Friday and exclude statutory holidays.
Oartec Training Monitor: The Oartec Training Monitor (OTM) is a performance monitor that provides a number of display and training features specifically for rowing.
3 Workout Modes: Just Row, programmable Time and Distance, and custom Interval workouts.
Resistance: The resistance is created by an Air fan flywheel and is adjustable by moving the lever on the side of the flywheel housing. The resistance can also be set to a numerical drag factor displayed on the monitor.
Construction: Smooth and Functionless, High chain height, Low Flywheel & extended reach for taller users
Heartrate Monitor:

Compatible with Polar HR chest belt and receiver.

A long range of travel: The Slider has a long range of end to end travel and a neutral zone where there is no bungee engaged to return the rolling frame. The bungee is there only as a preventative measure to return the rolling frame to the centre once it approaches the end of the available travel length without interruption to the rower.
Unrestricted Seat Movement: The seat is free to move unhindered along the centre length of the seat rail.
Levelling Rear Leg: The Slider has an adjustable rear leg for easy levelling of the base rail and a spirit level for quick reference.
Crew Simulation: The Oartec Slider uses a simple connecting tube that attaches to the front of one machine and to the rear of another to link the machines together for crew simulation of up to 8 machines in line. This feature creates the ability to train as a crew and work on timing, rhythm and stroke cycle coordination together as a great training alternative.
Ergonomic Feature: Moulded Seating, Narrow Feet placing, Wide Handle
USB output: connectivity to external software programs.
SpaceSaver Design: Can be stored away with concealed Transport wheels
Max User Weight: 180kg
Dimensions (H x W x L): 96.5 x 56.5 x 322.6cm
Folded Dimensions (H x W x L): 214 x 56.5 x 96.5cm
Product Weight: 100kg
Use: Full Commercial