XFINITY BAND
Only Resistance Band You'll Ever Need
Innovative and User-Friendly Design Gives Multiple Levels of Resistance
Place Hands Side-by Side for More Resistance
Fold in Half to Double-Up for Super Resistance
Targets Specific Muscle Groups
Perfect Stretching Tool for Runners & Yogis
Great for On-The-Go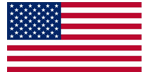 Proform® is America's no.1 selling fitness brand name with over 50 US Patents and a history of over 20 years. Proform® Fitness is pushing the designs and functionality to the limit.
The Xfinity Fitness Band allows you to strengthen, condition, and enhance your entire body. This revolutionary band serves infinite functions–and progresses with you as you become stronger. Start with a simple wide hold, then progress toward heavier resistance by moving your hands closer together.
Adjustable resistance helps you intensify your cardio, yoga, kickboxing, core, and strength-training workouts. Plus, with its dynamic length, you can work out your upper and lower body simultaneously with an almost unlimited number of combinations.
Features:
The Xfinity Fitness Band is the Only Resistance Band You'll Ever Need
Innovative and User-Friendly Design Gives Multiple Levels of Resistance
Place Hands Side-by Side for More Resistance
Fold in Half to Double-Up for Super Resistance
Target Specific Muscle Groups by Looping it Around your Feet, Hands, Ankles or Wrists
Perfect Stretching Tool for Runners & Yogis
Add It To Your Cardio, Sculpting, and Strength Training to Expand Your Favourite Workout
Great for On-The-Go
Kit Includes:
1x Xfinity Fitness Band
6x 20 Minute DVD Workouts
Step-by-Step 30 Day Meal Plan
The shipping details to show on the product detail page will go here
The Xfinity Fitness Band is the Only Resistance Band You'll Ever Need
Innovative and User-Friendly Design Gives Multiple Levels of Resistance
Place Hands Side-by Side for More Resistance
Fold in Half to Double-Up for Super Resistance
Target Specific Muscle Groups by Looping it Around your Feet, Hands, Ankles or Wrists
Perfect Stretching Tool for Runners & Yogis
Add It To Your Cardio, Sculpting, and Strength Training to Expand Your Favourite Workout
Great for On-The-Go
Kit Includes:
1x Xfinity Fitness Band
6x 20 Minute DVD Workouts
Step-by-Step 30 Day Meal Plan