NHORD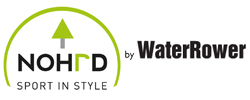 View Our NHORD Products

Wooden Fitness Innovations
In 2005 NoHrd emerged from their parent company WaterRower Ltd, by establishing their headquarters in Nordhorn, Lower Saxony, Germany. At NoHrd we are dedicate to producing high quality fitness equipment made out of wood; with our constant focus on the selection of natural and sustainably managed materials.

Style in Wood
Through the combination of classic handcraft and precision machine technology, all our products have been put through rigorous testing to pass the highest standards. We aim to provide the best and safest product possible, ensuring consistent quality and constant progress to all our customers.

Environmentally Friendly
We place a high importance on respecting our environment, processing all bark and wood completely- ensuring there is no waste. Our values include the power generation in our facilities, by producing our own solar electricity; with which we can power our machinery with low-emission efficiency.