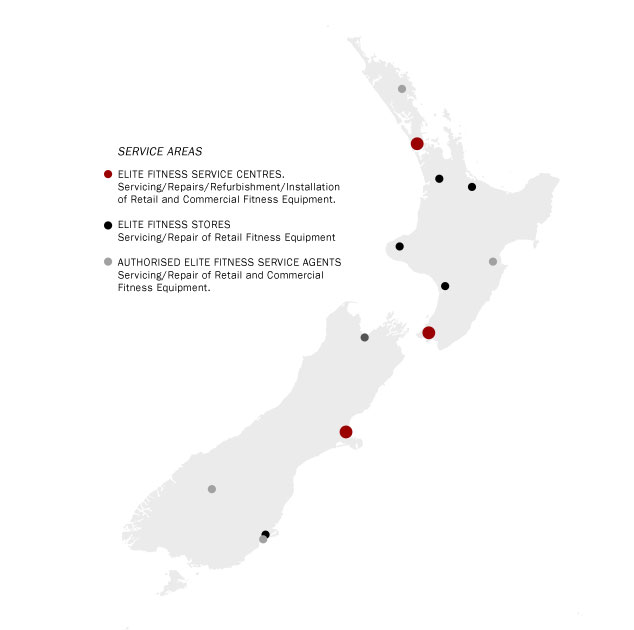 The Elite Fitness Difference
It is our primary goal at Elite Fitness Service and Parts Departments to assist you in keeping your fitness equipment in the best working order possible, ensuring its longevity and safe use. We provide the best technical service advice and information available today. Providing quality repairs and services undertaken by experienced, qualified and professional service personnel using OEM parts.
We can provide comprehensive service options to both retail and commercial customers, including service agreements tailored to meet your specific needs and equipment use. We also operate a call centre to help you resolve issues or assist over the phone if you wish to carry out service or user maintenance yourself or just require some independent service advice or recommendations.
Our main centre for service and parts operations is located in Avondale, Auckland, with fully equipped service workshops in Auckland, Wellington and Christchurch regions. We also have a network of qualified service agents and technicians throughout the country to support our customers and products.
All service and parts personnel are qualified in their own specific areas of expertise and are registered electricians or service technicians, with ongoing training and support from our suppliers. We believe we have the most experienced, knowledgeable and qualified support team in the New Zealand fitness market today.
Filter Service Department By: