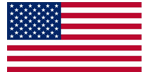 Octane® are the only company in the industry focused solely on designing, delivering and supporting the best elliptical cross trainers in the world. Octane® build premium, innovative low-impact equipment that deliver better workouts and better results. Octane's® track record is proven, with 48 consumer awards, including "Best Elliptical" for the past 6 years. Since 2003, Octane Fitness® has won 48 Best Buy awards from consumer magazines and trade publications. Fueled by a relentless passion to offer the best elliptical machines, Octane Fitness® the only company in the world today dedicated solely to delivering breakthrough, performance cross training.
Octane® ellipticals are also regarded worldwide as the No. 1 premium elliptical machine. Known for the ergonomic design that produces the smoothest, most comfortable and effective workouts, Octane® ellipticals help you stay motivated, achieve your goals faster and feel great. Fuel your life with the top equipment from Octane® Fitness!
The new Octane® xRide xR5000 seated elliptical delivers low-impact, lower-body focused cardiovascular conditioning and leg strengthening workouts. Equipped with a wide, cushioned seat and arm rests (which are ideal for reading while riding), the Octane® xRide xR5000 eradicates the notion that exercise is uncomfortable. Plus, studies show that exercisers use 343% more glute muscle and burn 23% more calories on the Octane® xRide xR5000 compared to a recumbent bike.*
The Octane® xRide xR5000 features a wider cushioned seat that fits every exerciser and is adjustable with multiple height and tilt settings. It's also designed with a low base and open access so it's simple to get on and off quickly and safely. It has built in motivation that helps enhance retention with interactive heart rate workouts, interval training, customized programs and the newest 30:30 challenge that you can only find on a Octane elliptical. Floor the Octane® xRide xR5000, and watch it become the most popular seat in the place.
*Study conducted by St. Cloud State University Human Performance Lab versus a recumbent bike at the same perceived exertion.
Accessories
Personal entertainment - fully integrated, user-friendly controls ensure that members can effortlessly enjoy their favorite shows and entertainment. Choose from a 900 Mhz wireless TV receiver or personal viewing screen each with integrated keypad controls for a sleek, clean entertainment solution.
Features:
Lower Body
Smooth elliptical motion
Leg Press
Convenient step-through design
20 seat height positions and 5 tilt settings
Comfortable, ergonomic seat
PowerStroke technology
Oversize pedals
Active Seat Position
Soft Grip pedals
Upper Body
Electronics
Enhanced console
Auto QuickStart
QuickStart
Muscle Endurance
Leg Press
Digital heart rate monitoring
30 resistance levels
Pre-programmed and customizable interval programs
Unique 30:30 interval workout
Heart rate-controlled programs
Advanced personal training programs
Watts and METs readouts
Self-powered and space-efficient
LCD and 900 MHz media ready
CSAFE and FitLinxx compatible
User Info
Height of Tallest User
6'/183 cm & Above
Number of Users
4+ users
Duration of Each Workout
30-60 minutes
Warranty

3 Years Parts
1 Year Labour

All Warranties Back-to-Base*

*Warranties are subject to change depending on installation environment and usage - Please consult your Commercial Rep for further details

* Any cost associated with the transportation, travel or freight to, or from, a customer's premises, is at the customers cost. This means the customer must return the machine to the point of sale, or the closest service centre before any warranty work is undertaken.

* In relation to any warranty exceeding 1 year, i.e. frame, motor, electronics or parts, the warranty is for the aforementioned only and excludes labour which will be charged separately after any labour warranty has expired.
Shipping Policy: At Elite Fitness we aim to get your order to you as fast as possible, at a price that won't break the bank. For smaller items, we use Courier Post-delivery and for bulkier fitness equipment we use Mainfreight delivery. Extra costs will apply to rural delivery areas.
Orders received over the weekend will be processed for delivery and shipped
the following week.
Dispatch & Shipping Times: At Elite Fitness we aim to be very prompt when processing and dispatching, which usually takes 1-2 business days. Please note that larger items may have a longer dispatch time.
Courier orders/ Smaller items
North Island: 1-3 business days to deliver after dispatch.
South Island: 1-5 business days to deliver after dispatch.
Freight orders/ Larger items
North Island: 1-4 business days to deliver after dispatch.
South Island: 1-6 business days to deliver after dispatch.
*Please note: Rural delivery times may vary depending on the location. Holiday periods may affect delivery time.
Auckland Warehouse Collection: Most orders received before 3:30pm Monday – Thursday, can be arranged for collection the next business day by prior arrangement. Contact our Call Centre on 0800 243 834 or for this option.
Tracking & Tracing: All orders will receive a Track & Trace reference via email upon the dispatch, so you can track your order to your door.
Note: Delivery times will be impacted by statutory holidays as Courier/ Freight companies do not operate on these days. Business days are classed as Monday-Friday and exclude statutory holidays.
Max User Weight: 180kg
Enhanced console
Auto QuickStart
QuickStart
Muscle Endurance
Leg Press
Digital heart rate monitoring
30 resistance levels
Pre-programmed and customizable interval programs
Unique 30:30 interval workout
Heart rate-controlled programs
Advanced personal training programs
Watts and METs readouts
Self-powered and space-efficient
LCD and 900 MHz media ready
CSAFE and FitLinxx compatible