Proform 7 in 1 System | Elite Fitness NZ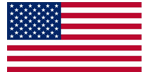 The Proform 7 in 1 Body Building System comes complete with a training guide, Nutrition Plan and Workout CD If you are looking for an affordable solution for toning up your body then look no further. The Proform 7 in 1 System is the most easiest way to get in to shape complete with a training program and nutrition plan you will be able to tone, shape build muscle all with in the comfort of your home.
Features:
The Door Station is very versatile and can be used for chin ups and upper body strength work, but is also suitable for core work through knee raises as well as dips and sit ups when being used on the ground.
Multi-Training Door Station: Attaches in seconds (no screws), Built rugged to last & Multiple hand positions.(Perform Muscle-Blasting Pull-Ups, Dips & Sit-Ups)
Push-Up Stands: Rotates to improve form, Adjustable resistance & Non-Slip surface on base. (Build Explosive Arms a Chiselled Back & Strong Chest)
Ab & Core Straps: Durable Construction, Easily to attach/detach & Machine Washable.(Develop Ripped Abs & a Powerful Core)
The Roll Wheel is a great way to work your core and increase your strength.
7 in 1 System Complete with a Training Guide, Nutrition Plan and Workout CD
Tone,Shape and Build Muscle in the Comfort of Your Own Home
Versatile Multi-Training Door Station Attaches in Seconds
Push-up Stands
Ab & Core Straps
Roll Wheel
Kit Includes:
Door Frame Station
Ab & Core Straps
Push Up handles
Roller Wheel
Wall Chart
Nutrition Guide & Workout DVD.